A Public Private Partnership For Homeless Veterans.
----- Original Message -----
Rhette Piazza
US Veterans Initiative
15105 6th St.
March ARB CA., 92518
951-656-6894
PRESS RELEASE
FOR IMMEDIATE RELEASE
CONTACT: Art Rivas 626-731-3265
LOCAL U.S. VETS TO HOLD VETERAN'S DAY BENEFITS GALA
Riverside, CA—U.S. VETS will hold their second annual benefits gala on November 11, 2007 at Gracious Gatherings located at March Air Reserve Base. All proceeds from the gala will be donated to the U.S. VETS Initiative, a not-for-profit organization that operates to help homeless veterans reintegrate into mainstream society.
We are so excited to be able to give back to those who served our nation. We hope it's a win for all concerned. We will be recognizing all community partners who support our mission, "to create the conditions for the greatest number of homeless veterans to reach their highest level of independence as rapidly as possible."
US Vets at March Air Reserve Base is currently housing more than 30 Vietnam Veterans and seven recently separated Veterans. The organization is currently seeking support to open a new building to house permanently working veterans. Currently we are at full capacity. We feel that many veterans will be left without services this coming cold season. Contributions will help generate funds and support that will go toward providing housing, food, and social skills to homeless veterans. If you would like to contribute or attend the event, please contact Art Rivas, Veteran Services Coordinator at 951-656-6892 or Rhette Piazza Workforce Development Case Manager at 951-656-6894.
Denny Mighell from people helping people in Temecula (wearing the flower shirt). Denny's phone # 951-757-5212.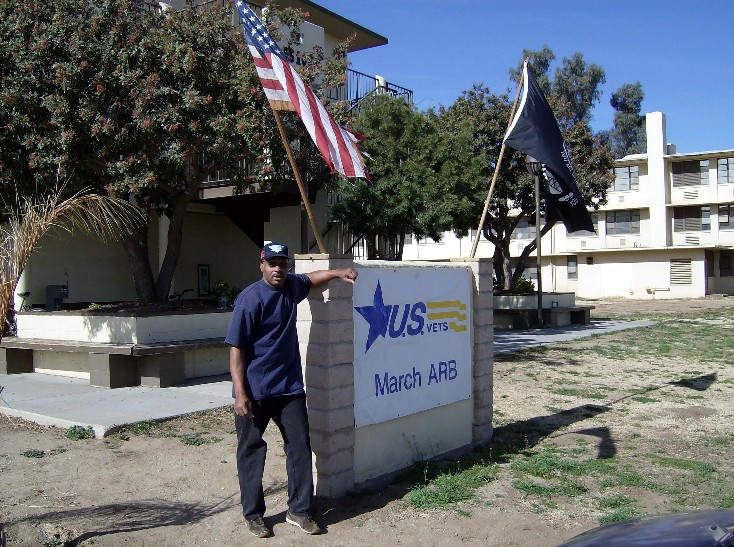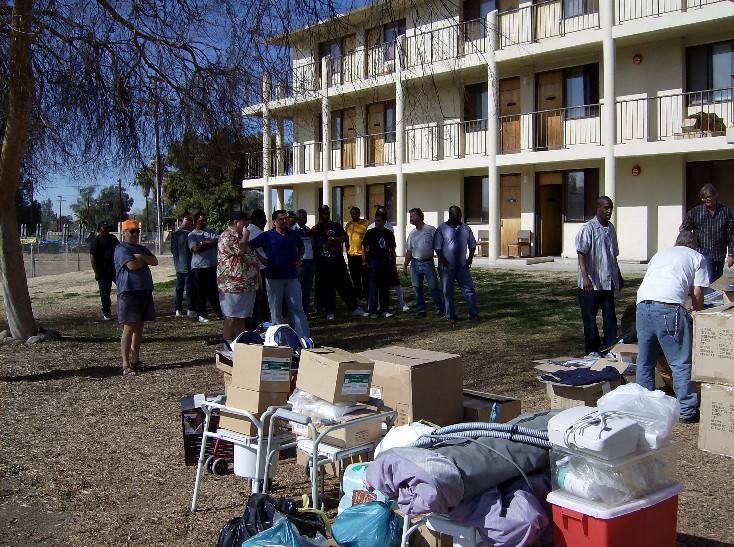 A distribution of donations to our veterans in the background.
You can help us accomplish our goal of ending homelessness among veterans. https://www.usvetsinc.org/how_help/

Help us fight homelessness


Offer to employ some of our newly trained veterans. They possess a work ethic instilled in them when they volunteered to serve their country. It is a good investment.


Donate food, clothing, up-to-date computer equipment that enables our veterans to continue developing their skills beyond the classroom. If you have equipment or other goods to donate, e-mail donations@usvetsinc.org.


Volunteer. We can always put your skills to good use.


Sponsor a veteran. $15,000 supports a veteran for a year!


Sponsor an AmeriCorps member. We have over a hundred people donating a year of service through the AmeriCorps program. The grant we receive doesn't begin to cover the costs to us, and your help will help ensure these committed people will continue to help us serve homeless veterans. You can sponsor a member through a cash donation, or if you are a serving homeless veterans by accepting an AmeriCorps volunteer in your location.


And finally, we can always use money. Our ability to serve these veterans is severely limited by the amount of unrestricted cash we have. Many of our financial resources are from the government and our use of those funds is limited by the terms of the assistance. We also must match many of those grants with our own resources. Your assistance here can make all the difference in the world. Make your donation payable to United States Veterans Initiative, a 501 (c) (3) organization for a tax deduction. You can also make a donation online.
Here are some examples of your donations at work...
| | |
| --- | --- |
| $5 | feeds a homeless veteran for a day |
| $10 | bus tokens for a week |
| $25 | sheets, blanket, & pillow for a bed |
| $50 | new suit for a newly employed veteran |
| $100 | gas in the Outreach van for two weeks |
| $1,000 | new computer for the computer lab |
| $15,000 | housing & services for treatment bed for one year! |
Your help will be deeply appreciated AND will make a difference.

Serving those who served.

If you have any questions you would like to ask before you make a donation, send us an email right now at donations@usvetsinc.org and we will get back to you.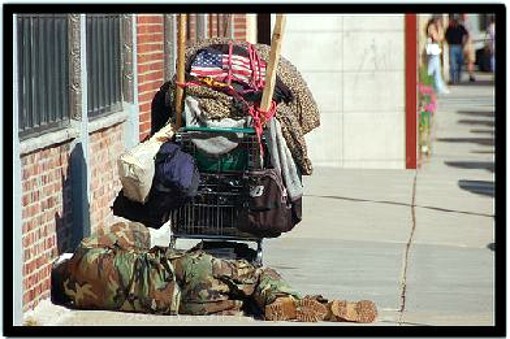 Is America turning her back on her veterans?
The below picture is worth 10,000 words...! GOD BLESS OUR MILITARY. Please press the link below the picture to see a larger copy and the story behind it.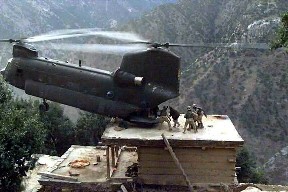 HOLLYWOOD NEWS: Oliver Stone recruits Bruce Willis for My Lai massacre film

----- Original Message -----
Subject: Homeless Veterans
I have a small organization in Grand Rapids MI called Operation Victor Hotel. We are small but highly motivated group of musicians and veterans dedicated to helping the 194 homeless veterans in our small city. Below is a list of veteran friendly business in Grand Rapids.
I wanted to share a story with you and the readers of your site. I wish it were a pleasant story. Last weekend we held a benefit for the veterans home in our city. We worked nonstop for six weeks to promote and collect donations for the auction we were having. The first places we hit were the business around town that had the "we support our troops" signs in front of there stores. Of the 50 plus places we went to not one of them would even donate a twenty dollar gift cirtificate to help out our veterans. Of all the radio, TV and newspapers in and around our town only 1 responded to our calls and ran ads for us. We also plastered the town with over 1000 fliers. The night of the benefit 8 people showed up to enjoy the music and support our veterans. We raised a total of $100 for the night.
For all the grandstanding by people in this country, we are shocked by the indifference of the American people that enjoy the freedoms that our troops have provided for them.
Our troops have slept in trenches, in the snow and rain with bullets and bombs flying around them. It is absolutely unacceptable that they have to return to the lives that they gave up to sleep in the streets again.
We are now a little wiser but our spirit and goals have not been broken. Hang on guys we are on our way.
Here is a list of veteran friendly business in Grand Rapids. If you would like to be added to the list let us know. If you use services that one of these business provide show them the love they have shown for our veterans.
The Grand Rapids Rampage
Oldies 98.7
WLAV 96.9
The Jaguar Band
Bridge Street Pizza
Franklin Press
Our veterans went to war for us. Now we are going to war for them.
| | |
| --- | --- |
| From: papadroog (Original Message) | Sent: 9/27/2006 3:14 AM |
Operation Victor Hotel is a charitable organization dedicated to helping homeless veterans get back on their feet. Currently in Grand Rapids there are 194 homeless veterans. We will be holding our first meeting on October 9th at 7pm at the Lexicon Club (209 Lexington) to discuss the course the organization will take. We hope to have representives from the Veterans Affairs office, local homeless shelters and some veterans to help us define our path.

If you would like to help, please contact me at papadroog@yahoo.com or my phone number at 616-532-6838 or you can talk to me at the benefit on Saturday.

Thanks Fred
...........................