Even aside from the donation, if more American Celebrities did things like this, maybe the average American would support them more often. Sadly, in America's celebrity society, it takes a hero to stand up for the real heroes of America.
GOD BLESS AMERICA
----- Original Message -----
Sent: Saturday, September 16, 2006 7:34 PM
Subject: Fw: Please Tell Everyone






The Media Missed this one!!!!

Please read this, then send it to everybody you know. They'll thank you as they forward this to others as well.
Denzel Washington visited Brooke Army Medical Center and made a "substantial donation" to the Fisher House Foundation: True. http://www.snopes.com/politics/military/denzel.asp

Fisher House President David Coker said the fact that Washington, 49, did not write a check 'on the spot' does not diminish his contribution to the Fisher House and his support 'for the men and women who serve our country.' http://www.snopes.com/politics/military/denzel.asp

In mid-December 2004, Denzel Washington paid a visit to Brooke Army Medical Center in San Antonio, Texas. The popular actor took part in a Purple Heart ceremony, presenting medals to three Army soldiers who were recovering in the hospital from wounds received in Iraq.

The city's Express-News newspaper described one of the medal recipients' reaction to her encounter with the screen star:

When Academy Award-winning actor Denzel Washington entered the auditorium at Brooke Army Medical Center, Spc. Connie Spinks, healing from wounds from Iraq, was content to hold his hand, get a gentle peck on the cheek and hear him whisper a sweet nothing in her ear.

"He just told me he was proud of me, and that was enough," said Spinks, who has a broken femur, fractured fibula, shattered ankle, two broken fingers and second- and third-degree burns on her hands and face.

That brief encounter was enough to lift the Asheboro, N.C., native, a world away from her memories of Oct. 13, when a suicide bomber killed two soldiers and injured Spinks, 22, and four others in a convoy.

"If I wasn't already in a wheelchair, I would have fainted" when the screen star kissed her, she said.

Oh, but there was one more thing she needed. She waved her mother, Annette, up for a hug and kiss from the leading man, who has portrayed young military heroes in "Glory" and "Crimson Tide."

"I had to do that for my mother," said Spinks, who will be treated at the hospital at least through March. "She's been here for me since October."

Fort Sam Houston, which houses the Brooke Army Medical Center (BAMC), also includes on its property two Fisher House facilities within walking distance of the medical center. Fisher Houses are a network of "comfort homes," essentially low-cost hotels built on the grounds of military medical centers in the U.S. and abroad that provide all the amenities of home and enable family members of servicemen to stay close to loved ones who are undergoing medical treatment for illness, disease, or injury. The modest fees charged by Fisher Houses (about $10 per night) make them accessible even to familes with tight budgets (a situation common to many military families).

http://www.fisherhouse.org/contribute/contribute.shtml

As might be expected with the U.S. military's having been engaged in combat operations in Afghanistan and Iraq for the last few years, the demand for space in Fisher Houses at some military facilities has exceeded their capacities. According to the Fisher House Foundation, when Denzel Washington was at Fort Sam Houston in December 2004, he did visit its Fisher House and learn of their need for additional facilities, and he did later make a substantial donation to the Fisher House Foundation.

http://www.snopes.com/politics/military/denzel.asp

Fisher House President David Coker "Denzel came to visit with the soldiers and Marines being cared for at Brooke Army Medical Center last December 17th," Coker said. "He visited with them and told them how much he respects their service. He also toured one of the two Fisher Houses at Brooke Army Medical Center."

Washington told Coker at the time he would like to make a commitment to support the work of Fisher House.

"Denzel did not take out a checkbook and write a check on the spot," Coker says. "He seldom carries a check book with him."

Coker said Washington did in fact make a sizeable donation to Fisher House several months after his visit to BAMC. He declined to comment on the size of the donation, but it was not enough to build a new Fisher House.

[Coker also] said the fact that Washington, 49, did not write a check 'on the spot' does not diminish his contribution to the Fisher House and his support 'for the men and women who serve our country.' http://www.snopes.com/politics/military/denzel.asp
Don't know whether you heard about this
but Denzel Washington and his family visited
the troops at Brook Army Medical Center, in San Antonio,Texas. This is where soldiers who have been evacuated from Germany come to be hospitalized in the United States, especially burn victims.

While Denzel Washington was visiting BAMC, they gave him a tour of one of the Fisher Houses.

The question I have is why does:

Alec Baldwin, Madonna, Sean Penn and
other Hollywood types make front page news with their anti-everything American trash and Denzel Washington's Patriotism
doesn't even make page 3 in the Metro section of any newspaper except the Local newspaper in San Antonio.
A true American, and friend to all in uniform!

This needs as wide a distribution as we can create.


GOD BLESS YOU DENZEL FOR YOUR PATRIOTISM
In 2006, Barack Hussein Obama was campaigning for his first cousin in Africa, who is a militant Muslim. His own brother is also a militant Muslim.
Barack Obama is not just a closet racist, who supported a racist anti-white, anti-American church for twenty plus years.
(Pictures and videos don't lie. Do the research on the internet.)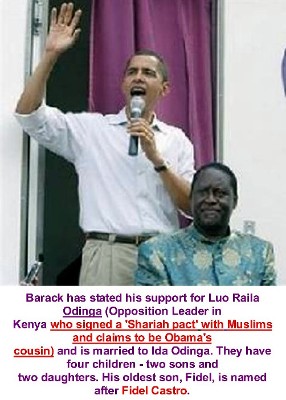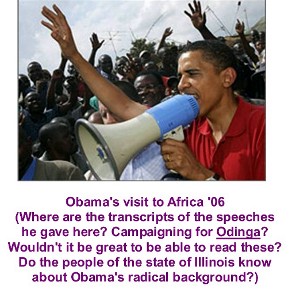 PLEASE PRESS PICTURE
"I'm looking forward to the day that the federal government makes it a crime to harass the PTSD disabled; on the same criminal level as Sexual Harassment and the harassment of any physical disability.

The 300,000 'new' PTSD veterans deserve at least this much..."

Webmaster Jack Cunningham, Proud American, Proud Vietnam Veteran, Disabled PTSD Vet

WHAT DO YOU THINK?
The below picture is worth 10,000 words...! GOD BLESS OUR MILITARY. Please press the link below the picture to see a larger copy and the story behind it.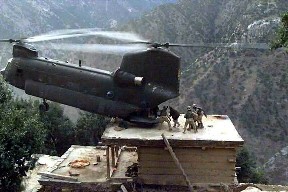 Then learn below, this Marine's new battle with the State of New Jersey.
The corrupt law firm Maynard & Truland was the defendant in the case,

and I was the Plaintiff in the attorney ethics complaint.

Instead of the State giving me "reasonable disability accommodations" for my war-service-related PTSD, the State allowed Maynard & Truland's arrogant lawyers to mock my disability in sworn,

State Supreme Court documents.
F.B.I. To Investigate Disabled PTSD Vet's (Seven Years) Of Corruption And Civil Rights Violation Charges

Against State Of New Jersey
She is Jeanne "Linda" Michel, a Navy medic.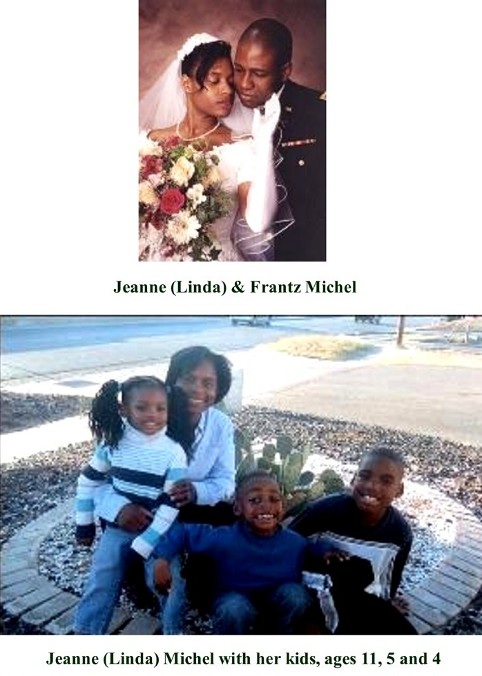 "Gathering of Eagles" is an act of love by thousands of veterans who choose to honor the sacrifice of the fallen by guarding the memorials from those who would desecrate them on March 17th in a "peaceful" anti-war rally in Washington D.C.

It is also a call to action for every American who chooses to stand and say "No more!" to those who would spit on our veterans and ridicule their service to our nation.

We invite you to join us March 17th, as we stand together as one to ensure that the sacrifices of our fallen and the memorials that remember them are not tarnished by the ungrateful.

Please Press The Below Logo To Visit The Official Website For "Gathering of Eagles."

....................

ON TWO DIFFERENT OCCASIONS, ANTI-WAR PROTESTORS ATTACKED VIETNAM VETERANS MEMORIAL

They have tried to disgrace the names of Vietnam War Dead before...

http://www.capveterans.com/national_veterans_memorials_protection/

.............

Disabled Vietnam Veteran Vs. State of New Jersey

http://www.americans-working-together.com/jack_cunningham/id101.html
Press The Picture For A Larger Copy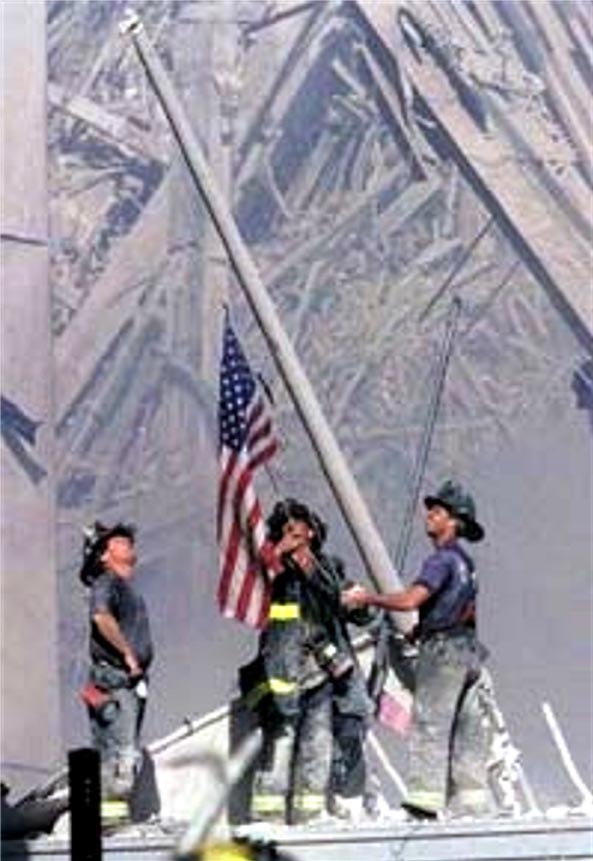 TO KEEP A VILLAGE FREE
ACTION ALERT: HONORABLE VETERAN GOING AGAINST A CORRUPT POLITICAL MACHINE. Please press the next link for details.