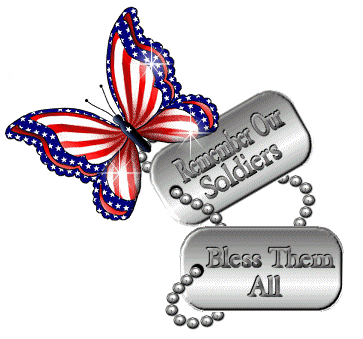 .
.
A state Supreme Court ethics official Robert Correale misuses his government and court office to Cover-Up and block ethics violations and legal malpractice charges against his own law firm, Maynard & Truland. After eight years, the Cover-Up leads all the way up to the Governor's Office, Attorney General's Office and the state's Supreme Court and Superior Court.
COMMENTS ABOUT JACK CUNNINGHAM'S CHARGES AGAINST THE STATE OF NEW JERSEY
Your "Due Process" under the law was violated. Perjury is also an issue which should not be over-looked.
Try communicating with the US Attorney and/or FBI.
---------
Having been a pretty good "street cop" for 35 years this December, I read carefully what you sent me.
If I was involved with this case and having the documentation that you and the courts have, I believe that I would approach a mid-ranking Officer in the police service in your area and inquire about "perjury" investigations.
--------------------------
After spending 28 years in law enforcement, I've never seen such screw ups in my life. Sounds like these lawyers had something going with friends in high New Jersey government places.
--------------------------
Theft of your constitutional rights and due process under the law, by deception.
The message of these webpages is getting out...
As of September 3, 2008, these webpages have had 150 visitors for 2008 using the domain of House.gov
During that same period of time, 97 New Jersey State Employees using the domain of State.NJ.us have visited these pages.
85 visitors using the domain Senate.gov
The Department of Justice USDOJ.gov about 50 times.
Since 7/1/2008 alone, there have been 13 visitors from the United States Supreme Court USCOURTS.gov
THANKS FOR YOUR HELP IN GETTING THE WORD OUT TO THEM!
After evaluating your information it is determined that you should contact your local FBI office at Newark, New Jersey. Request to speak to someone on the "Public Corruption Squad".
November 14, 2008
Congressman Scott Garrett, New Jersey's 5th Congressional District

Cc: Honorable Governor Jon Corzine
Honorable Senator Steven V. Oroho
Honorable Alison Littell McHose
Americans Working Together


Dear Tatiana Marquis, District Director,

As per the conversation you had with my wife Joan, please find the following information pertaining to my eight year struggle to initiate an investigation of my charges of corruption, cover-up and a Conflict of Interest within the New Jersey's Office of Attorney Ethics and the NJ Attorney General's office. Eight years of battling for Due Process is much to demand from an honorably disabled PTSD veteran.

Simply stated, I am requesting Governor Jon Corzine to look into (and answer my letters) how the state's Office of Attorney Ethics allowed Vice-Chairman Robert Correale to use his influence as a high level member to block Legal Malpractice and Attorney Ethics charges from Correale and his law Firm, Maynard & Truland.

After a deluge of my letters in 2003, the Office of Attorney Ethics had their nearby committee, District XI do a perjury-filled, malfeasance, lame investigation; where Robert Correale and his former law firm, Maynard & Truland were cleared of all charges. Correale and his law firm's lawyers supplied no supporting evidence with their sworn certifications. However, I supplied Maynard & Truland's own contract and invoices, along with Superior Court Documents, court-filed letters, etc.

Over the years, Governor Jon Corzine has received, at least, seven U.S. mail letters (of which three were certified) and over twenty emails on this subject. All contained attached evidence. However, the Governor's office has NOT returned any communication. Additionally, Corzine's aid Susan does not return my phone calls, and her staff refuses to give me her last name. Governor Corzine's lack of return communications only adds to this New Jersey State Government Cover-up.

At this point, I do not wish to burden you with additional details, of which there are plenty. I simply ask that you communicate to the Governor my request for an investigation. (You can read evidence directly on the internet at the below listed web links.)

Due to being diagnosed and rated 100% disabled as a combat Marine, I suffer memory loss and request a copy of all communications with Corzine's office.

As per your request, I have copied my New Jersey State Legislative representatives in the hope they will do their own follow-up with Governor Jon Corzine.
Respectfully,

Jack "John" Cunningham
Current status of the above letter.
Ms. Tatiana Marquis has been in verbal communications with my wife. (Waiting for written follow up.) Assemblywoman Alison Littell-McHose, State Senator Steven Oroho and Governor Jon Corzine have not returned any communications.
Please call Senator Oroho and Assemblywoman Littel-McHose and ask them, if they will be returning Jack Cunningham's letter.
Thank You
Senator Steven Oroho Phone Number: 973 - 300 - 0200
Assemblywoman Alison Littell-McHose Phone Number: 973 - 300 - 0200
Ms. Tatiana Marquis Phone Number: 201 - 712 - 0330
Governor Jon Corzine Phone Number: 609 - 292 - 6000
Former CAP Marine and webmaster Jack Cunningham and his wife, Joan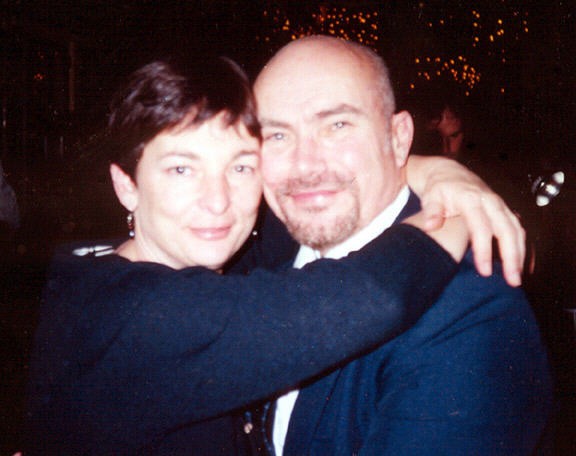 It is a start. At least, I'm not locked up yet in a federal prison for filing false charges against the State of New Jersey.
My letter to the FBI is below their response.
God bless everyone, who has helped (And prayed) to get me this far.
I can't thank you enough!!!
Jack Cunningham Americans Working Together
| | | |
| --- | --- | --- |
| 1055. | Edgar Goulet | The (New Jersey) Courts and those who run them are the criminals and a fifth grader can see that. Veterans with PTSD have gone through hell and back for this Country and top priority and all the respect that goes along with it. This game will end someday soon, as you will all be judged by someone else other than yourselves. (Corrupt Politicians & Corrupt Lawyers) |
----- Original Message -----
Sent: Thursday, September 06, 2007 11:37 PM
Subject: FBI tip
Dear Mr. Cunningham,

THIS IS NOT AN AUTOMATED RESPONSE

Thank you for your submission to the FBI Internet Tip Line. After evaluating your information it is determined that you should contact your local FBI office at Newark, New Jersey. Request to speak to someone on the "Public Corruption Squad".
On
March 11, 2008
, my wife and I went to the F.B.I. office in
Newark, New Jersey
. Details are below. Please read through to them.
...............
Chapter 10: Public Corruption
http://www.usdoj.gov/oig/reports/FBI/a0537/chapter10.htm

Public corruption is the FBI's highest criminal investigative priority, and its fourth highest priority overall. The FBI has the authority to investigate corruption across all levels of government – local, state, and federal – and across all branches – legislative, executive, and judicial. Consequently, the FBI is the primary investigative agency for public corruption matters.
---------------------------
Around 3:30pm on September 5th, I sent this internet submission tip to the FBI. (Please tell me what you think...)
Jack
---------------------------------------
Subject: FBI Tip September 05, 2007
https://tips.fbi.gov

Cc: Americans Working Together


To: FBI Special Agents/ Professional Staff

There are two reasons why I am making this internet submission. First, to thank your internet tip line for the quick response I received on a submission tip I sent on Saturday, September 01, 2007 concerning a threat on my life I received over the internet (See your response below.) I followed your suggestion to report this threat immediately to Sussex County New Jersey's District Attorney's Office on Tuesday Sept 04, since the office was closed for the Labor Day weekend. Although I spoke to a detective, I did not get his name because he had me off the phone so fast. He informed me it was the responsibility of the New Jersey State Police.
On Sept 1st, I did report the threat on my life to the New Jersey State Police. A State Trooper came to my home within an hour of my reporting it. When I called for an update on the threat on Sept 4th, I was informed that I had to wait until the trooper I spoke with returns to duty on Sept 5th, Wednesday evening.
With my thirteen year old daughter home much of the day and my wife and I, I hope and pray this is not a real threat on my life. (Unless of course, the man, who is threatening my life, carries it out his death threat only on normal New Jersey State working hours.)

Although, I'm not getting the response from the State of New Jersey that my family and friends are hoping for, I did take your request to pass on your FBI Tip link information around the internet. I was extremely impressed with your immediate response and posted it to a webpage at: http://www.americans-working-together.com/id514.html
Again, thank you very much for your concern. I'm hoping below will receive the same immediate response.

My second reason for this submission to the FBI Tip line is the real reason why I'm writing today. It also concerns the State of New Jersey, and is centered around a malfeasance cover-up in New Jersey's Governor's Office, NJ Attorney General's Office, NJ Federal Senator Robert Menendez's Office, NJ Supreme Court Office of Attorney Ethics and NJ Superior Court.

At the root of my New Jersey corruption charges is a corrupt New Jersey law firm (MAYNARD & TRULAND of Morristown) that used its tremendous state-wide/court-wide influence to suppress Legal Malpractice charges against them. Much of my evidence can be found on the internet. I was forced to place my evidence and charges on the internet, because I do not get any valid responses to my certified letters by New Jersey State politicians and state officials. The only answer the State of New Jersey has is to send my corruption charges back into a state's agency that has the original, major Conflict of Interest that started the cover-up in the first place. (It is what the morally-polluted and powerful Maynard & Truland law firm wanted… And it has worked with great success.)
One of the corrupted lawyers of the Maynard & Truland law firm (Robert Correale, who is currently an assistant District Attorney in the state) had a second job working for the State of New Jersey. At the time of the Legal Malpractice of Robert Correale and his law firm, Correale happened to be Vice-Chairman of New Jersey's Supreme Court's Office of Attorney Ethics, which carries tremendous influence on every lawyer, judge and court system within the state. Because of this influence, it is going on a seven (7) year battle to bring this corrupt law firm and their State Government protectors the justice they deserve.

Back on March 22, 2003, my Legal Malpractice evidence beat Maynard & Truland and Robert Correale in NJ Superior Court before Honorable Judge Ronald Graves, but when I asked for this court transcript to use in a higher level of Superior Court, the transcript could not be typed for release, because the reporter's notes went strangely missing. Since I didn't have the transcript from the lower court, the Law Division judge threw my civil case out for a lack of merit and eventually all charges of mine were dropped in a lame investigation within the NJ Supreme Court Office of Attorney Ethics. http://www.americans-working-together.com/id111.html (The NJ Office of Attorney Ethics was not going to convict a Vice-Chairman of their office on legal malpractice. What would that mean to the hundreds of cases, he presided over in Attorney Ethics as well as the hundreds of cases he presided over as an assistant District Attorney?)

My legal malpractice evidence is Robert Correale and his law firm's own contact and invoices and many New Jersey Supreme Court and Superior Court documents, sworn certifications and filed letters. I also have my Veterans Affairs (VA) medical records to show the impact this seven (7) year saga has had on my Post Traumatic Stress Disorder (PTSD) disability and my family. (I earned my PTSD through heavy combat and battling terrorists, while serving and living [24/7] in a Vietnamese peasant village during the war.)

Like I have mentioned a number of times, it's been a seven (7) year ongoing cover-up. But it is well-documented. Much of my evidence is posted to the internet at: http://www.americans-working-together.com/attorney_ethics/id81.html and numerous other WebPages. These WebPages include sworn attorney Certifications to New Jersey Supreme Court, where they clearly commit perjury, which was accepted without supporting evidence, to the New Jersey Office of Attorney Ethics. These webpages concerning this New Jersey State Corruption receive thousands of visitors a month. After reading my charges and evidence, by far the majority of responders suggest, I must deal with the Federal Government, since the State of New Jersey is not only violating my civil rights, but they are also committing federal crimes.
For a year in Vietnam I handled daily threats on my life as we had actual bounties on our heads, set by Vietnamese terrorists (Vietcong). However, I find it extremely exacerbating dealing with injustice within the State of New Jersey, when it comes to getting my Due Process and other Civil Rights.
Please look into my New Jersey State corruption charges as soon as possible.
Sincerely and Truthfully,
John "Jack Cunningham
Email: ProudCapMarine@earthlink.net
----------------------------------------------
AFTER READING THE FACTS AND EVIDENCE, PLEASE PRESS HERE TO SIGN JACK'S PETITION REQUESTING DUE PROCESS FROM THE STATE OF NEW JERSEY. You Can Add Your Comments. Over 1,000 people have signed and hundreds have added their comments.
----- Original Message -----
Sent: Sunday, September 02, 2007 12:18 AM
Subject: FBI tip
Dear Mr. Cunningham,

THIS IS NOT AN AUTOMATED RESPONSE

Thank you for your submission to the FBI Internet Tip Line. After evaluating your submission, it is our determination that your information should be immediately forwarded to the appropriate local law enforcement authorities or District Attorney's Office. If you think your physical safety or the safety of others is in immediate danger, contact 911 emergency services.

For your information, the Internet Tip Line (ITL) was created on 9/11/01, in response to the terrorist attacks upon America. We quickly established a mechanism for the public to submit information to the FBI via the Internet, and we have thus far received over 1,000,000 tips from around the globe. Our operation is completely automated and paperless. Submitted tips are received immediately, reviewed within minutes and prioritized by trained Professional Support personnel, and Agents set action leads within the hour, as appropriate.

We encourage you to share this information with your family, friends, and co-workers, and encourage them to not hesitate to submit information they may deem of interest to the FBI.

IMPORTANT - NOTE THE FOLLOWING:

The FBI does not maintain an email address to submit information or attachments to directly; therefore, please do not reply directly to this message via your email client. The FBI maintains an automated system that is designed to track all information received, to ensure that all tips are addressed in a timely and efficient manner. Therefore, please visit the FBI.GOV Web site again should you have occasion to submit additional information. We WILL NOT open or respond to "reply" email.
On March 11, 2008, my wife and I went to the F.B.I. office in Newark, New Jersey.
To be honest, I felt I was stonewalled by the two agents, who I spoke with from Public Corruption Squad 8. The lead agent refused to review my evidence, unless I had original documents with me. He told me I could have typed the documents myself. Three of the documents were New Jersey Supreme Court Attorney Ethics Certifications. When I asked the federal agent, if it was a crime for me to do make up false evidence and lie to F.B.I. agents, he didn't answer me.
The discussion went down hill from there. However, I did get the two agents to review part of my evidence, including the part that they thought I may have typed myself (The New Jersey Supreme Court Attorney Ethics Certifications). In the end, I was told that my corruption charges against the State of New Jersey were for civil court in the State of New Jersey. Since no federal crimes were being broken by New Jersey State officials and politicians, I had to deal with the State of New Jersey. When I informed the agents that the New Jersey Governor's office and his Attorney General's office do not even answer my certified letters, I was again informed that they are not breaking any federal laws.
THIS IS THE CURRENT UPDATE FOR THIS WEBPAGE.
What is the federal crime to intentional lie to the F.B.I. and present fraudulent evidence.
"You typed it yourself..."