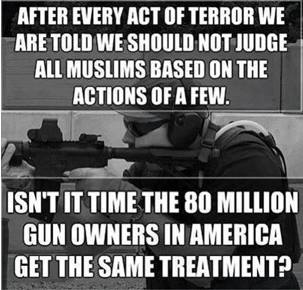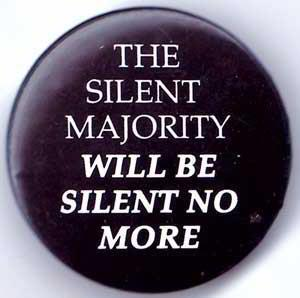 The below picture is worth 10,000 words...! GOD BLESS OUR MILITARY. Please press the link below the picture to see a larger copy and the story behind it.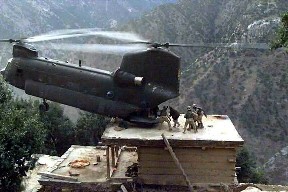 GOD BLESS AMERICA



GOD BLESS AMERICA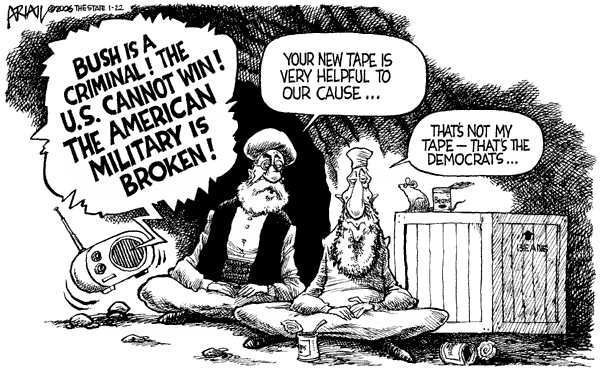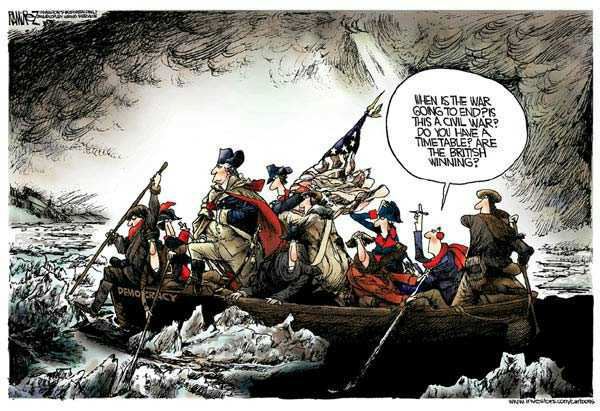 AMERICA WAKE UP
Please turn on your computer's speakers and watch the video by pressing the link.
"The American Indians found out what happens when you don't control immigration."
"A true friend is someone who thinks you are a good egg

even though he knows

you are slightly cracked."
ALL AMERICANS Better watch this inspiring reveille call. Are you awake?
Leo
God Bless America;
The Rights And and The Freedom,
We fought for,
So Help me God.
GySgt Angelo Vitalone Sr.
Semper Fi
"There is... a deep anti-military bias in the media. One that begins from the premise that the military must be lying, and that American projection of power around the world must be wrong. I think that that is a hangover from Vietnam, and I think it's very dangerous."
-- Terry Moran, Chief ABC White House Correspondent
THE KITCHEN TABLE GANG
The Kitchen Table Gang (formed 15 years ago) is a "rag-tag" bunch of patriotic military types (And their Supporters), who are helping hospitalized veterans and soldiers overseas.
Please visit their website at:
~ 2006 AMERICAN HOMEFRONT

---------------

AN UNKNOWN PIECE OF HISTORY FROM THE VIETNAM WAR.

(A great topic for a history term paper.)

The Vietnamese communists must have felt there would be a reaction in America. Even during the Vietnam War, a massacre of hundreds and hundreds of peasant men, women and children would trigger a negative response.

The Vietnamese communists were taking a big chance that such a massacre could turn the American People against them.

http://www.capveterans.com/the_duc_duc_resettlement_village/id7.html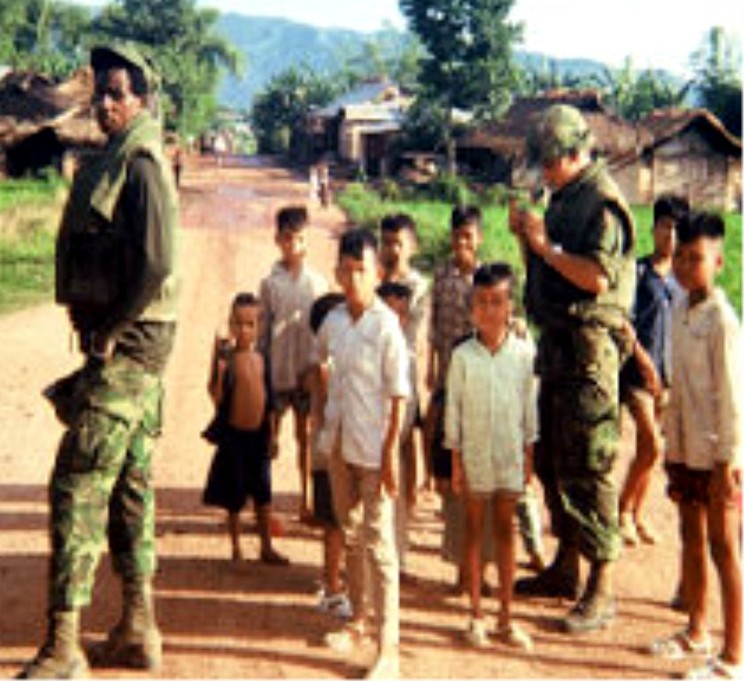 A federal judge declared the reciting of the Pledge of Allegiance in public schools unconstitutional Wednesday in a case brought by the same atheist whose previous battle against the words "under God" was rejected by the U.S. Supreme Court on procedural grounds.
War is an ugly thing, but not the ugliest of things. The decayed and degraded state of moral and patriotic feeling which thinks that nothing is worth war is much worse. The person who has nothing for which he is willing to fight, nothing which is more important than his own personal safety, is a miserable creature and has no chance of being free unless made and kept so by the exertions of better men than himself.

John Stuart Mill

John Stuart Mill, 1806-1873 http://cepa.newschool.edu/het/profiles/mill.htm
Support the Vietnam Veterans Legacy Foundation
Setting the record straight
Your donation will help us tell the truth about the honorable service of America's troops in Vietnam.
Your donation to the Vietnam Veterans Legacy Foundation is fully tax-deductible as a charitable contribution for Federal income tax purposes.
Donations may also be mailed to:
Vietnam Veterans Legacy Foundation
P.O. Box 95000-1655
Philadelphia, PA 19195-1655
"We have known for many years that Saddam Hussein is seeking and developing weapons of mass destruction."
Said on Sept. 27, 2002 By Who...
HILLARY OR CONDI FOR PRESIDENT 2008
Who Would You Vote For, If It Came Down To Hillary Clinton And Condi Rice?
| | | |
| --- | --- | --- |
| Hillary Clinton | 40% | |
| Condoleezza Rice | 60% | |
Please press below to read the

This is the time for all Americans to forget their politics and come together to help fellow Americans who are in great need.

BE PART OF THE SOLUTION; DON'T BE PART OF THE FINGER POINTING CROWD.

( IT'S NOT ALL UP TO OUR GOVERNMENT. )