Howard Dean: US Won't Win in Iraq (Story Below)

John Kerry Supported America's Enemy in the Past (Story Below)

Little boy and the American News Media (Below)

This past Sunday on CBS' FACE THE NATION, Senator John Kerry again showed his true color (RED) toward America's brave and honorable men and women in uniform. I heard from a few sources what he said, but I couldn't find it on a video clip of the show.

It seems that CBS didn't think the Honorable Senator from Massachusetts comments about American troops terrorizing Iraqi women and children were that important. However, I found Kerry's below FACE THE NATION's comments on a Rush Limbaugh link. The below link also has an audio of Kerry's comments. The audio also has Kerry's comments before Congress, when he told about American troops causing terrorist acts in Vietnam.

JOHN KERRY: I don't agree with that. But I think what we need to do is recognize what we all agree on, which is, you've got to begin to set benchmarks for accomplishment; you've got to begin to transfer authority to the Iraqis, and there is no reason, Bob, that young American soldiers need to be going into the homes of Iraqis in the dead of night, terrorizing kids and children, you know, women, breaking sort of the customs of the -- of -- of -- of -- historical customs, religious customs, whether you like it or not. Iraqis should be doing that. And after all of these two and a half years, with all --

------------------------------

----- Original Message -----

Subject: Little boy and the American News Media




Little boy and the print media

Two boys in Boston were playing baseball when one of them was attacked by a rabid Rottweiler. Thinking quickly, the other boy ripped a board off of a nearby fence, wedged it into the dog's collar and twisted it, breaking the dog's neck.

A newspaper reporter from the Boston Herald witnessed the incident and rushed over to interview the boy. The reporter began entering data into his laptop, beginning with the headline: Brave Young Red Sox Fan Saves Friend from Jaws of Vicious Animal."

"But I'm not a Red Sox fan," the little hero interjected.

"Sorry" replied the reporter. "But since we're in Boston, Mass, I just assumed you were." Hitting the delete key, the reporter began: "John Kerry Fan Rescues Friend from Horrific Dog Attack."

"But I'm not a Kerry fan either," the boy responded.

The reporter said, "I assumed everybody in this state was either for the Red Sox or Kerry or Kennedy. What team or person do you like?"


"I'm a Texas Ranger fan and I really like George W. Bush," the boy said.

Hitting the delete key, the reporter began again: "Arrogant Little Conservative Bastard Kills Beloved Family Pet."

---

Dean: US Won't Win in Iraq

LAST UPDATE: 12/5/2005 6:26:32 PM

Posted By:

Jim Forsyth

This story is available on your cell phone at

mobile.woai.com

.

(SAN ANTONIO) -- Saying the "idea that we're going to win the war in Iraq is an idea which is just plain wrong," Democratic National Chairman Howard Dean predicted today that the Democratic Party will come together on a proposal to withdraw National Guard and Reserve troops immediately, and all US forces within two years.

Dean made his comments in an interview on WOAI Radio in San Antonio.

"I've seen this before in my life. This is the same situation we had in Vietnam. Everybody then kept saying, 'just another year, just stay the course, we'll have a victory.' Well, we didn't have a victory, and this policy cost the lives of an additional 25,000 troops because we were too stubborn to recognize what was happening."

Dean says the Democrat position on the war is 'coalescing,' and is likely to include several proposals.

"I think we need a strategic redeployment over a period of two years," Dean said. "Bring the 80,000 National Guard and Reserve troops home immediately. They don't belong in a conflict like this anyway. We ought to have a redeployment to Afghanistan of 20,000 troops, we don't have enough troops to do the job there and its a place where we are welcome. And we need a force in the Middle East, not in Iraq but in a friendly neighboring country to fight (terrorist leader Musab) Zarqawi, who came to Iraq after this invasion. We've got to get the target off the backs of American troops.

Dean didn't specify which country the US forces would deploy to, but he said he would like to see the entire process completed within two years. He said the Democrat proposal is not a 'withdrawal,' but rather a 'strategic redeployment' of U.S. forces.

"The White House wants us to have a permanent commitment to Iraq. This is an Iraqi problem. President Bush got rid of Saddam Hussein and that was a great thing, but that could have been done in a very different way. But now that we're there we need to figure out how to leave. 80% of Iraqis want us to leave, and it's their country."

Dean also compared the controversy over pre-war intelligence to the Watergate scandal which brought down Richard Nixon's presidency in 1974.

"What we see today is very much like what was going in Watergate," Dean said. "It turns out there is a lot of good evidence that President Bush did not tell the truth when he was asking Congress for the power to go to war. The President said last week that Congress saw the same intelligence that he did in making the decision to go to war, and that is flat out wrong. The President withheld some intelligence from the Senate Intelligence Committee. He withheld the report from the CIA that in fact there was no evidence of weapons of mass destruction (in Iraq), that they did not have a nuclear program. They (the White House) selectively gave intelligence to the United States Senate and the United States Congress and got them to give the go ahead to attack these people."

-------------------------------------------

What do you think about the Chairman of the Democrat Party Howard Dean?

PLEASE PRESS THE NEXT LINK TO VOTE: http://capmarine.freepolls.com/cgi-bin/polls/013/poll_center.htm

http://www.newsmax.com/archives/ic/2005/12/5/234519.shtml?et=y

Michael Reagan: Dean 'Should Be Hung'

Michael Reagan, son of the late President Ronald Reagan, is blasting Democratic National Committee Chairman Howard Dean for declaring that the U.S. won't be able to win the war in Iraq, saying Dean ought to be "hung for treason."

"Howard Dean should be arrested and hung for treason or put in a hole until the end of the Iraq war!" Reagan told his Radio America audience on Monday.

Reagan was reacting to Dean's comments earlier in the day, when the top Democrat said that the "idea that we're going to win the war in Iraq is an idea which is just plain wrong."

In a Texas radio interview, Dean predicted a rerun of the Vietnam debacle, where U.S. forces had to withdraw after Congress voted to cut support for South Vietnam's government.

"This is the same situation we had in Vietnam," the top Democrat said. "Everybody then kept saying, 'just another year, just stay the course, we'll have a victory.' Well, we didn't have a victory, and this policy cost the lives of an additional 25,000 troops because we were too stubborn to recognize what was happening."

Dean said he favored a plan to immediately withdraw National Guard and Reserve troops - with all military personnel slated to be out of Iraq within two years.

-------------------------------------------------------------

What do you think about the Chairman of the Democrat Party Howard Dean?

PLEASE PRESS THE NEXT LINK TO VOTE: http://capmarine.freepolls.com/cgi-bin/polls/013/poll_center.htm

----- Original Message -----




"The young Kerry seems to have fallen in the latter category, communist apologist. Under questioning from the Committee, Kerry referred to the democratically elected government of South Vietnam -- our allies -- as a "dictatorial regime, the Thieu-Ky-Khiem regime," while respectfully calling the North Vietnamese communist regime we were fighting by its oxymoronic official name, the Democratic Republic of Vietnam, and the murderous Viet Cong's political arm by their preferred "Provisional Revolutionary Government.":

John Kerry, from the book The New Soldier:

"We will not quickly join those who march on Veterans' Day waving small (American)flags, calling to memory those thousands who died for the "greater glory of the United States."..."

Note John Kerry's name at top right of "The New Soldier":

"The John Kerry quote comes in the epilogue to "The New Soldier," the book put out by Vietnam Veterans against the War. The book's cover features a group of not-particularly sober-looking anti-war protesters (vets, presumably) flying the American flag upside down while mocking the historic flag raising event at Iwo Jima":

http://www.freerepublic.com/focus/f-news/1203164/posts

[ We will not quickly join those who march on Veterans' Day waving small (American)flags, calling to memory those thousands who died for the "greater glory of the United States."...]

So, John Kerry would have a difficult time marching with those waving small American flags yet had NO problems marching with "those" waving HUGE VIETCONG FLAGS???

| | |
| --- | --- |
| | ....................... |

Pictured above: VVAW-supported demonstration during the Washington Spring Offensive, April - May 1971. Notice the North Vietnamese and

Viet Cong flags.

When 2004 Democrat Presidential candidate John Kerry returned from Vietnam, he immediately became a leader, a spokesman and an organizer for massive anti-war demonstrations that were funded, controlled and sponsored by

openly

Communist groups who explicitly stated that their goal was to enable America's Communist enemies to win the Vietnam war.

Vietnam Veterans Against the War (VVAW) - the anti-American and pro-Communist group that Kerry led, attended numerous demonstrations that were run lock, stock and barrel by admitted Communists.

November 22, 1970 -- During a fund-raising tour for GI deserters, Vietnam Veterans Against the War and the Black Panthers, Jane Fonda is quoted in the Detroit Free Press as telling a University of Michigan audience;

"I would think that if you understood what communism was, you would hope, you would pray on your knees that we would someday become communist," and "The peace proposal of the Viet Cong is the only honorable, just, possible way to achieve peace in Vietnam."-Jane Fonda

April 24, 1971

-- Hundreds of thousands of protestors march in Washington, D.C., led by members of the VVAW. Kerry

addresses the crowd

, accepting applause on behalf of "the 1,200 active-duty GIs who took part in the [Dewey Canyon III] demonstration."

January, 1971

-- Jane Fonda raises funds for the Winter Soldier Investigation through a series of benefit concerts. Participants include Fonda, Dick Gregory, Donald Sutherland, Graham Nash, David Crosby and Phil Ochs. Fonda is named Honorary National Coordinator of the event.

February 16, 1971

-- Jane Fonda and Donald Sutherland form "FTA" (F*** The Army), an anti-war, anti-American road show that tours near Army bases in order to undermine troop morale. Skits and songs portray American defeats, soldiers refusing to fight, and the murder of officers by their troops. FTA cast members mingle with soldiers after the shows, encouraging them to desert or to sabotage the Army.

http://ice.he.net/~freepnet/kerry/index.php?topic=Timeline

Jane Fonda and John Kerry at an anti-war rally in Valley Forge, Pa. (Leif Skoogfors/Corbis)

Photo of Kerry with Fonda enrages Vietnam veterans

By Stephen Dinan

THE WASHINGTON TIMES

John Kerry: "Our democracy is a farce; it is not the best in the world" - Nov. 2, 1971, per West Virginia's Bethany College's student paper, The Tower.

November 22, 1970 -- During a fund-raising tour for GI deserters, Vietnam Veterans Against the War and the Black Panthers, Jane Fonda is quoted in the Detroit Free Press as telling a University of Michigan audience;

"I would think that if you understood what communism was, you would hope, you would pray on your knees that we would someday become communist," and "The peace proposal of the Viet Cong is the only honorable, just, possible way to achieve peace in Vietnam."-Jane Fonda

| | |
| --- | --- |
| Jane Fonda sitting on a seat of an anti-aircraft gun | Jane Fonda looking admiringly at an NVA gun crew |
| Jane Fonda applauding an NVA anti-aircraft gun crew. These guns were used to shoot down American planes and contributed to the deaths of American Airmen. | Color photo of Jane Fonda sitting in the gun seat |

In 1970 and 1971, Kerry's VVAW co-sponsored rallies with the Vietnam Moratorium Committee, Students for a Democratic Society, the Young Socialist Alliance, the Student Mobilization Committee, the New Mobilization Committee and the Black Panther Party.

From the website of the Maoist Internationist Movement[MIM]: Black Panther Party[BPP]:

http://www.etext.org/Politics/MIM/bpp/index.html

Vietnam Moratorium

Committee (VMC)

The VMC held huge rallies throughout the country from 1969 to 1972 where thousands of demonstrators waved the flags of America's Viet Cong Communist enemies and carried posters of North Vietnamese Communist dictator Ho Chi Minh.

"Ho, Ho, Ho Chi Minh! The Viet Cong are going to win!"

was the repeated chant of the VMC demonstrators.

(John Kerry's sister

Peggy

was deeply involved as a volunteer for the VMC).

At a VMC rally on November 15, 1969 at the Justice Department in Washington, protesters broke windows, threw paint on the building, lowered the U.S. flag and attempted unsuccessfully to replace it with a Viet Cong flag.

| | |
| --- | --- |
| | .................................................... |

After police dispersed the violent demonstrators with tear gas, bands of the protesters roamed the city causing damage to numerous businesses. As a result of the VMC's "peaceful" demonstration, 606 people were injured, including 26 police officers. Later VMC rallies in 1970, 1971 and 1972 were equally violent.

"The record shows that Kerry began fellow traveling with the Vietnam Moratorium Committee even while he was still on active duty, and he remained a spokesman for the Vietnam Veterans Against the War even after the VVAW had begun plotting and executing violence against the United States government. In the face of these facts, the controversy over whether or not Kerry specifically approved of Camil's assassination plot is ultimately beside the point. The greater point is that in order to advance his career as a politician running on an antiwar platform, Kerry was willing to promote Communist and even revolutionary groups at the expense of national security. And this is not merely a "historical footnote", as one Kerry spokesman tried to dismiss the evidence of Kerry's participation in the Kansas City meeting; for Kerry's association with America's enemies did not end with his unsuccessful 1972 Congressional campaign, but has continued into his Senate career."

The Vietnam Veterans Against the War assassination plot:

Was John Kerry at the meeting or not?

"Mr. Kerry denies being present at the November 12-15, 1971, meeting in Kansas City of Vietnam Veterans Against the War, and says he quit the group before the meeting. But according to the current head of Missouri Veterans for Kerry, Randy Barnes, Mr. Kerry, who was then 27, was at the meeting, voted against the plot, and then orally resigned from the organization.

Mr. Barnes was present as part of the Kansas City host chapter for the 1971 meeting and recounted the incident in a phone interview with The New York Sun this week.

In addition to Mr. Barnes's recollection placing Mr. Kerry at the Kansas City meeting, another Vietnam veteran who attended the meeting, Terry Du-Bose, said that Mr. Kerry was there.

There are at least two other independent corroborations that the "antiwar" group Vietnam Veterans Against the War, of which Mr. Kerry was the most prominent national spokesman, considered assassinating American political leaders who favored the war."

"Kerry has long been portrayed as not being at the Kansas City, Mo., meeting because Kerry recalled quitting the organization at an acrimonious July 1971 session, four months before the November meeting at which the assassination plot was discussed.

But last week, the Kerry campaign seemed to leave open the possibility that he had attended the November session, after historian Gerald Nicosia said he had found an FBI document that he said indicated that Kerry was there.

As a result of Nicosia's assertion, Kerry's campaign said in a statement that while Kerry did not remember being at the meeting, "

If there are valid FBI surveillance reports from credible sources that place some of those disagreements in Kansas City, we accept that historical footnote in the account of his work to end the difficult and divisive war

."..."

http://tinyurl.com/3stsr

But if Kerry WAS there he had to have heard the assassination plot being discussed! If so, how come he never reported it to anyone? Isn't it a serious crime not to report a murder plot, especially when the targets are United States senators??? -LC


"We will not quickly join those who march on Veterans' Day waving small (American)flags, calling to memory those thousands who died for the "greater glory of the United States."..."--U.S. Senator John F. Kerry

LC

---
STAND WITH A PROUD VIETNAM VETERAN

We are nearing 13,000 total supporters and nearing 11,000 petition signers.
End this Political Abuse of Power now...

We, the undersigned People of the United States, are deeply concerned how the State of New Jersey has denied a decorated, combat veteran of the United States, his due rights as the plaintiff against a corrupt state government lawyer, Robert Correale, his former law firm, Maynard & Truland and all state government politicians and state officials who have protected them. We ask that you give John "Jack" Cunningham his Due Process that the State of New Jersey has denied him for over a decade.

( Please press the next link for Details: http://www.americans-working-together.com/the_real_chris_christie/id13.html ) " Signed,
Jack Cunningham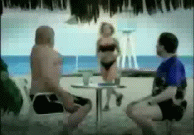 "The American Indians found out what happens when you don't control immigration."
"A true friend is someone who thinks you are a good egg

even though he knows

you are slightly cracked."
.
.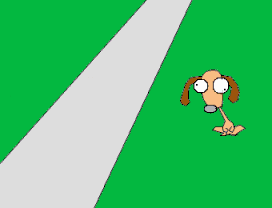 ----- Original Message -----
.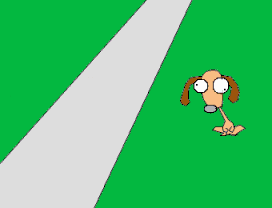 Webmaster, Former CAP Marine and Disabled Veteran Jack Cunningham and his wife, Joan
.
John Forbes Kerry Timeline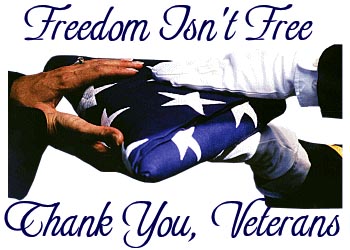 TODAY'S BRAVE AND HONORABLE MILITARY IS TOMORROW'S VETERANS
WITH THE HELP OF INTERNET SUPPORTERS, Former CAP Marine, Veterans Advocate And Webmaster Jack Cunningham, Takes On New Jersey's Office Of Attorney Ethics' Corruption...

FOR THE NEW JERSEY SUPERIOR COURT SYSTEM TO LOSE A COURT TRANSCRIPT, BEFORE IT CAN BE TYPED AND RELEASED AS EVIDENCE IN A FOLLOW-UP ETHICS CASE AGAINST A STATE OFFICIAL IS A DISGRACE AS WELL AS A CRIME.

After reviewing the clear evidence for yourself, please support Jack in his battle against New Jersey State Corruption by emailing or calling New Jersey State Officials on his behalf.
PLEASE PRESS THE NEXT LINK TO LEARN ABOUT A MASSACRE THAT THE AMERICAN NEWS MEDIA DID NOT COVER.
PLEASE PRESS THE PICTURE FOR A LARGER PICTURE