U.S. State Department K.O's Iraqi Olympic Boxer's Visa; His Dream of University of Houston Education on Hold
Houston, TX - March 22, 2006 – Maurice "Termite" Watkins, a celebrated American boxer who fought for a World Championship and honored a request from the U.S. Military to coach the 2004 Iraq Olympic boxing team, today announced that the U.S. State Department has given a knock out blow to his Athens Olympic pupil Najah Ali by refusing to grant his Visa to study at The University of Houston. Outraged by their decision, Watkins is sharing this story to the media in hopes that public support will help overturn the U.S. State Department's ruling and secure a Visa for Ali so he can further his formal education in America.
"In 2003 when I worked in Iraq to kill bugs for the U.S. military, the Coalition Authority asked me to recruit and train an Iraq boxing team for the 2004 Olympics in Greece. I told them it was a million-to-one shot, but I accepted the challenge and we succeeded against incredible odds," said Termite. "Najah Ali, a 24-year-old college graduate from Baghdad, achieved the unthinkable by winning his first fight in the Athens Olympics. Although he did not medal,
Ali became one of the inspirational Olympic success stories for the people of Iraq and the world."
"Ali dutifully waited at the U.S. Embassy in Greece for an interview to get a Visa, but never received one. When asked why, Kathryn Berck, a U.S. Embassy representative in Greece told a blatant lie saying that Ali was interviewed. Subsequently the U.S. Embassy in Jordan failed to give Ali an interview or a chance," added Termite. "I don't understand how the U.S. Embassy can let a known Taliban spokesperson enter the U.S. to attend Yale University and deny Ali, an Olympic athlete, the opportunity to an education at The University of Houston."
The inspirational story of Termite Watkins and the Iraq Olympic boxing team became a book and will soon be a movie. Author and school friend Suzy Pepper reconnected with Termite through Classmates.com when he was working in Iraq. She subsequently worked with him to publish "Termite: The Story of an American Prizefighter Who Went to Iraq to Kill Bugs and Built an Olympic Team Instead" (
http://www.termitewatkins.com
). Veteran Hollywood producer Fred Kuehnert is currently making the movie about Termite's story.
Termite's ability to overcome unbelievable challenges also earned him the Arete Award, whose previous recipients include Lance Armstrong and Tiger Woods.
"We did not back down before and we're not we're not giving up without a fight," promised Watkins. "We are appealing to journalist and people of the world to simply voice their opinion to the U.S. Embassy by emailing
spepp200@aol.com
. I believe free people of the world will help Ali win his greatest fight to date, an opportunity to pursue an education at The University of Houston.
Contact:
Termite Watkins
http://www.termitewatkins.com
832-212-4274
termitewatkins@yahoo.com
This story was followed by an editorial in the NY Times calling for the United States State Department to issue a visa to Najah. Since the (Below) article appeared in the Times (last Thursday), a Baghdad newspaper reprinted the article and called for the death of Najah. I have copied an email from Termite reaching out to everyone to assist us in getting out State Department to reconsider their decision to issue him a visa. Might some folks be able to help?
WR,
FRED
Email from Maurice "Termite" Watkins ( termitewatkins@yahoo.com )
Hi! everyone.. I hope that you are all well. All of you know that I am trying to get Najah Ali the boxer from Iraq, over here to the US and I have had no luck. I am asking all of you if you have any contacts, suggestions or what ever please let me know. As you can see Najah's life is indeed in danger... PLEASE! help me.....
This is rediculous... we have millions of illegal aliens from Mexico that we don't have a clue who they are and many of them will soon be granted amnesty and we have a known Taliban leader that is granted a visa as well as a full scholarship to Yale and yet we have one Iraqi Olympian who loves America and has spoken up for America who we do know who he is and we know every thing about him and which he will cost us nothing and yet he is being turned down.. This is crazy! Please help me.. if you want to help please contact me individually and I will tell you what to do..... all of you in the State Department all I ask of you is to do the right thing... PLEASE! Step up and get some backbone... put personal thoughts behind you... and lets do the right thing.
His life is in danger and all of you can help.
Thanks! Termite termitewatkins@yahoo.com
Please visit Termite's website for a continued Update. http://www.termitewatkins.com/
AFTER LEARNING THE FULL STORY, PLEASE EMAIL THE HONORABLE UNITED STATES SENATOR JOHN MC CAIN AT THE BELOW LINK AND ASK HIM TO HELP BRING Najah Ali TO AMERICA.
http://mccain.senate.gov/index.cfm?fuseaction=Contact.Home
------------------------------------------
Below are NY TIMES EDITORIALS about the story. To my knowledge, the New York Times is so far, the only major American newspaper covering the story. Hopefully, the story will be picked up by other American media sources...
Editorial
In the Visa Line Stands a Boxer
Published: April 14, 2006
Najah Ali, an Iraqi flyweight boxer, has every right to feel aggrieved. When he was in the spotlight during the 2004 Olympics, the State Department was only too happy to exploit him for propaganda purposes. But when he applied four times for a student visa to study in this country, that same State Department found reasons to turn him down. It's enough to make any fair-minded observer cry foul.
What made Mr. Ali useful to American diplomacy at the Olympics in Athens was his ability to speak English and his willingness to praise the United States. He didn't do all that well in the ring, where he lost in the second round. But he stood tall as a symbol of his struggling country's efforts to right itself. As chronicled by Geoffrey Gray in yesterday's Times, he offered to give interviews, routinely praised the United States' invasion of Iraq and declared Americans the best people he met in Athens.

None of that cut much ice when he applied for a student visa, at considerable expense and danger. American officials who interviewed him questioned whether Mr. Ali was really a serious student and expressed concern that he might not leave the United States once his studies were completed. Never mind that the University of Houston had already interviewed him and was eager to get him. Never mind that I.B.M. expressed interest in employing him in Egypt should he choose not to return to Iraq. There was just too much risk that Mr. Ali might actually like the country he had been praising and might choose to stay here.

We'd be inclined to say, welcome aboard. But short of that, surely a visa is warranted. Authorities aren't concerned that Mr. Ali is a terrorist, and his high profile would make it hard for him to stay here illegally.

If this motivated and ambitious young man applies yet again, the visa should be granted.

The below email is from someone who went through this crap around December 2005. Di is a tough woman and former Air Force gal. Her Iraq War vet son married a woman from Peru and he's a U.S. Marine. The State Department gave his wife a hard time too.

Senator John McCain's email link is below. I'll pass him this email, but it would be better if he received more emails...

Di posted below the link to all the U. S. Senators.

----- Original Message -----

Subject:

Re:

A Death Threat On This College Student's Life. AVERAGE AMERICANS CAN HELP PREVENT IT.

Jack, unfortunately, and you helped me with my dil's issues with the state dept too, this ain't gonna happen. I think it's a crime and a shame too that although our state dept. has the authority to issue amnesty and immediate homage to those facing death penalties should they be returned to their own countries, they seldom do, if they ever do these day.

BUT, maybe with this involving Baghdad, this MIGHT be an exception to the rule. I pray so! Please advise Fred to contact as many Senator's as he can for help. One who was quite forthcoming in assistance to us was surprising, John McCain. He was very FAST TO RESPOND and ready and willing to jump right in!

There will be a release form that the college student MUST fill out and sign. All the senator's will want this. I suggest getting one and making copies of it.


If you want to help please contact me individually and I will tell you what to do..... all of you in the State Department all I ask of you is to do the right thing... PLEASE! Step up and get some backbone... put personal thoughts behind you... and lets do the right thing.
His life is in danger and all of you can help.
Thanks! Termite termitewatkins@yahoo.com
STAND WITH A PROUD VIETNAM VETERAN

We are nearing 13,000 total supporters and nearing 11,000 petition signers.
End this Political Abuse of Power now...

We, the undersigned People of the United States, are deeply concerned how the State of New Jersey has denied a decorated, combat veteran of the United States, his due rights as the plaintiff against a corrupt state government lawyer, Robert Correale, his former law firm, Maynard & Truland and all state government politicians and state officials who have protected them. We ask that you give John "Jack" Cunningham his Due Process that the State of New Jersey has denied him for over a decade.

( Please press the next link for Details: http://www.americans-working-together.com/the_real_chris_christie/id13.html ) " Signed,
Jack Cunningham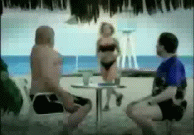 "The American Indians found out what happens when you don't control immigration."
"A true friend is someone who thinks you are a good egg

even though he knows

you are slightly cracked."
.
.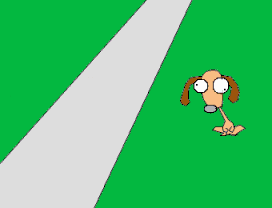 ----- Original Message -----
.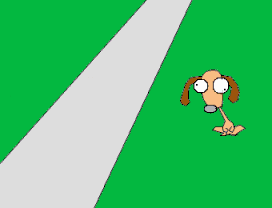 Webmaster, Former CAP Marine and Disabled Veteran Jack Cunningham and his wife, Joan
.
John Forbes Kerry Timeline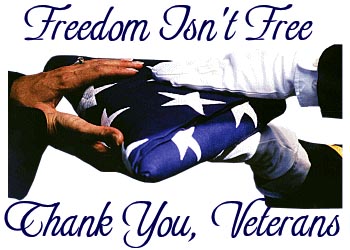 TODAY'S BRAVE AND HONORABLE MILITARY IS TOMORROW'S VETERANS
WITH THE HELP OF INTERNET SUPPORTERS, Former CAP Marine, Veterans Advocate And Webmaster Jack Cunningham, Takes On New Jersey's Office Of Attorney Ethics' Corruption...

FOR THE NEW JERSEY SUPERIOR COURT SYSTEM TO LOSE A COURT TRANSCRIPT, BEFORE IT CAN BE TYPED AND RELEASED AS EVIDENCE IN A FOLLOW-UP ETHICS CASE AGAINST A STATE OFFICIAL IS A DISGRACE AS WELL AS A CRIME.

After reviewing the clear evidence for yourself, please support Jack in his battle against New Jersey State Corruption by emailing or calling New Jersey State Officials on his behalf.
PLEASE PRESS THE NEXT LINK TO LEARN ABOUT A MASSACRE THAT THE AMERICAN NEWS MEDIA DID NOT COVER.
PLEASE PRESS THE PICTURE FOR A LARGER PICTURE