AMERICA WAKE UP
Please turn on your computer's speakers and watch the video by pressing the link.
..........................................
House Speaker Nancy Pelosi
's
trip to
Syria: "

I believe that Congress

also has an

obligation

to

actively participate in setting

U.S.

foreign policy

."

US Senator
Is this Democrat Senator opening the door for more Democrat members of Congress (Going around the State Department) visiting America's enemies? Barack Hussein Obama plans on visiting the world's dictators. Will Obama start his visits during his presidential campaign? (Read Below)
GREAT ARTICLE
A Bad Analogy
The war in Iraq is not another "Vietnam."
Press link.
"A War We Just Might Win" New York Times July 30, 2007
---------------------------------------------
Sean Penn praised by Venezuela's Chavez
By IAN JAMES, Associated Press Writer
CARACAS, Venezuela - Venezuelan President Hugo Chavez has praised Sean Penn for his critical stance against the war in Iraq, saying the two chatted by phone and soon plan to meet in person.
Chavez said Penn traveled to Venezuela this week wanting to learn more about the situation in the country and walked around some of Caracas' poor barrios on his own.
"Welcome to Venezuela, Mr. Penn. What drives him is consciousness, the search for new paths," Chavez said Wednesday in a televised speech. "He's one of the greatest opponents of the Iraq invasion."
Chavez read aloud from a recent open letter by Penn to President Bush in which the actor condemned the Iraq war and called for Bush to be impeached, saying the president along with Vice President Dick Cheney and Secretary of State Condoleezza Rice are "villainously and criminally obscene people."
The socialist president, who shares those views, said he and Penn talked by phone — "with my bad English but we understood each other more or less."
Chavez said the two plan to meet Thursday. He called the actor "well-informed about what is happening in the United States and the world, in spite of being in Hollywood."
What's more, Chavez said, "he's made great films." The Venezuelan leader said he recently watched Penn's Oscar-winning performance in the film "Mystic River."
For his part, Penn on Wednesday toured Venezuela's new film studios on the outskirts of Caracas. Penn, whose visit was unannounced, did not speak publicly.
---------------------------------------------------
House Speaker Nancy Pelosi
's
trip to
Syria
frank_lautenberg@lautenberg.senate.gov
wrote:
Dear Mr. Bridge :

Thank you for contacting me about House Speaker Nancy Pelosi 's trip to Syria and her meeting with Syrian President Bashar al- Asad .

On April 3, 2007 , Speaker Pelosi traveled to Damascus , Syria , where she met with President Bashar al-Assa d and other senior Syrian officials. Some, including President Bush , criticized Ms. Pelosi ' s visit, saying it sent mixed signals to Middle East nations and to President Bashar' s government. While I understand the view that the U.S. government should speak with one voice in foreign affair s, I believe that Congress also has an obligation to actively participate in setting U.S. foreign policy.

Thank you again for contacting me.

New Jersey Federal Senator Robert Menendez High Level Staff Member Admits to Perjury http://www.americans-working-together.com/attorney_ethics/id53.html

----- Original Message -----

Sent: Thursday, August 02, 2007 9:20 AM

Subject: Re: Responding to your message




Sir,

Thank you for your personalized response. However, I must tell you that your position on this greatly offends, disappoints and alarms me.

I am troubled that you do not see just how dangerous such Congressional visits to potentially bellicose nations independent of Executive approval are in this unfortunate time of conflict with militant Islam. Not to mention the lawlessness and arbitrary nature of such visits.

Congress passed the Logan Act in 1799 for a reason: Congress didn't think the ego-driven meddling of individual citizens in the foreign affairs of the United States of America worked toward the common good. Dr. Logan, a pacifist, put that ideal higher in his heart than the well-being of the United States of America and all of its citizens. When he visited with the French government, he took upon himself the offices of the Chief Executive, which branch's sole province is without dispute that of foreign affairs. Dr. Logan we would all admit was not of presidential timber; and likewise, in my opinion, will neither Tom Lantos, nor Nancy Pelosi, nor Louise Slaughter, nor Keith Ellison, (those members of the pusillanimous legislative posse who dishonored our country in their felonious visit to the Middle East) EVER achieve the office of the Chief Executive; nor do I by extension EVEN want the people any single or cabal of states, of a legislative district in San Francisco, or Minnesota, or New York City via their elected representatives directing this nation's foreign policy.

While I have admired your political career and your representation of New Jersey in the Senate over the years, I don't want you directing that foreign policy, either, Senator. How can you fail to see the problem? One individual may and should not attempt to influence the affairs of state politically without sanction of an entire national electorate! No individual member of Congress has that sanction; but you all have a role in controlling the executive through spending and other approvals that you don't need schooling from me about. Also, I admit somewhat sympathetically, Senator, that there may indeed be times when you personally, or the Congress generally, feel that you cannot influence the Chief Executive forcibly enough through these political instruments. Those, sir, are the breaks. One besmirches the Constitution by attempting to go around it.

Sir, look back to the Logan Act Congress for precedence. Bristling with the most well-educated and thoughtful people on earth, unlike today, this Congress couldn't stand the idea of Logan's meddling in our President's posture vis-a-vis France. The House repudiated Logan's meddling 60-46, and the Senate responded with the overwhelming rebuke of a 22-10 vote. Their message to us is that Legislature has no business in the directing affairs of state, with reason--YOU CANNOT SPEAK WITH ONE VOICE.

Should that not be enough, Senator, come back with me further from 1799, back to the period of our War of Independence and the time leading up to our current government. May I point out to you the time of the government of the Continental Congress, when the individual member states and their colonially independent egos just about drowned our infant nation in their unwillingness to do anything for the COMMON GOOD? Read up on it, if you haven't refreshed yourself lately. Pick up the Federalist Papers. For when you consider the diversity in the thoughts of men like John Jay, Alexander Hamilton, and James Madison, and then consider them as the writers of the Federalist Papers, you should at once see their then unbiased cooperation toward a common good.

Compelling arguments from Publius, the Federalist Papers:

#46 John Jay on the Executive's role in foreign policy and treaty making--
"....Those matters which in negotiations usually require the most secrecy and the most despatch, are those preparatory and auxiliary measures which are not otherwise important in a national view, than as they tend to facilitate the attainment of the objects of the negotiation. For these, the President will find no difficulty to provide; and should any circumstance occur which requires the advice and consent of the Senate, he may at any time convene them...." Jay didn't share your vision of the Legislature's role in foreign policy, clearly.

and #4, again John Jay: if foreign nations
"... find us either destitute of an effectual government (each State doing right or wrong, as to its rulers may seem convenient), or split into three or four independent and probably discordant republics or confederacies, one inclining to Britain, another to France, and a third to Spain, and perhaps played off against each other by the three, what a poor, pitiful figure will America make in their eyes!..."

Does that warning have a familiar ring when considering your claim of legislative right of independent negotiations with foreign nations? Do you not think Syria's Dr. Assad, and our enemies in Hamas, Hezbollah, and Iran were as John Jay states were emboldened by that move? John Jay was speaking directly to you. More:

#70, Alexander Hamilton, on the Executive:
"...That unity is conducive to energy will not be disputed. Decision, activity, secrecy, and despatch will generally characterize the proceedings of one man in a much more eminent degree than the proceedings of any greater number; and in proportion as the number is increased, these qualities will be diminished...."

You in Congress, Senator, are a multitude, and therefore by this proof unequal to the ideals put forward in #70.

James Madison would differ with you as well, for he, in #48, says of our government, at that time only proposed, that

"...the degree of separation which the maxim requires, as essential to a free government, can never in practice be duly maintained....It is agreed on all sides, that the powers properly belonging to one of the departments ought not to be directly and completely administered by either of the other departments..."

So, sir, I quote you three of our nation's brightest beacons of political philosophy and thought, and they stand opposed to you and those who think like you.

I'll take my chances with Jay, Hamilton and Madison, and the Constitution they helped create.

In closing, Senator, I urge you members of the Legislature of our great nation check up on the Executive Branch. Look out for our combined interests in New Jersey. But DON'T make foreign policy for us. The Legislature is way out of its depth in that area.

Sincerely,

James A. Bridge
117 Armstrong Road
Montague, New Jersey
07827
908 403 2496
jim@james-bridge.com

New Jersey Federal Senator Robert Menendez High Level Staff Member Admits to Perjury http://www.americans-working-together.com/attorney_ethics/id53.html
STAND WITH A PROUD VIETNAM VETERAN

We are nearing 13,000 total supporters and nearing 11,000 petition signers.
End this Political Abuse of Power now...

We, the undersigned People of the United States, are deeply concerned how the State of New Jersey has denied a decorated, combat veteran of the United States, his due rights as the plaintiff against a corrupt state government lawyer, Robert Correale, his former law firm, Maynard & Truland and all state government politicians and state officials who have protected them. We ask that you give John "Jack" Cunningham his Due Process that the State of New Jersey has denied him for over a decade.

( Please press the next link for Details: http://www.americans-working-together.com/the_real_chris_christie/id13.html ) " Signed,
Jack Cunningham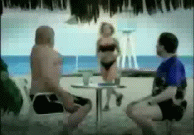 "The American Indians found out what happens when you don't control immigration."
"A true friend is someone who thinks you are a good egg

even though he knows

you are slightly cracked."
.
.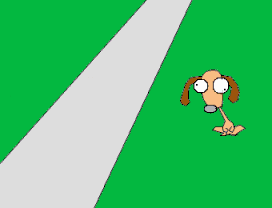 ----- Original Message -----
.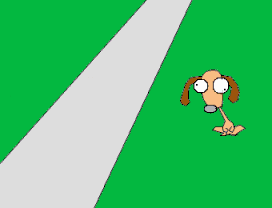 Webmaster, Former CAP Marine and Disabled Veteran Jack Cunningham and his wife, Joan
.
John Forbes Kerry Timeline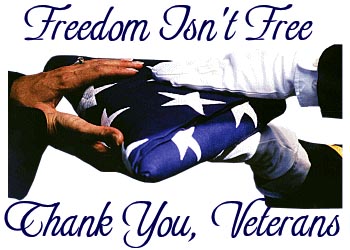 TODAY'S BRAVE AND HONORABLE MILITARY IS TOMORROW'S VETERANS
WITH THE HELP OF INTERNET SUPPORTERS, Former CAP Marine, Veterans Advocate And Webmaster Jack Cunningham, Takes On New Jersey's Office Of Attorney Ethics' Corruption...

FOR THE NEW JERSEY SUPERIOR COURT SYSTEM TO LOSE A COURT TRANSCRIPT, BEFORE IT CAN BE TYPED AND RELEASED AS EVIDENCE IN A FOLLOW-UP ETHICS CASE AGAINST A STATE OFFICIAL IS A DISGRACE AS WELL AS A CRIME.

After reviewing the clear evidence for yourself, please support Jack in his battle against New Jersey State Corruption by emailing or calling New Jersey State Officials on his behalf.
PLEASE PRESS THE NEXT LINK TO LEARN ABOUT A MASSACRE THAT THE AMERICAN NEWS MEDIA DID NOT COVER.
PLEASE PRESS THE PICTURE FOR A LARGER PICTURE