Congressman Expresses "Fierce Disappointment" Over US Senate's Amnesty For Illegal Aliens (Story Below)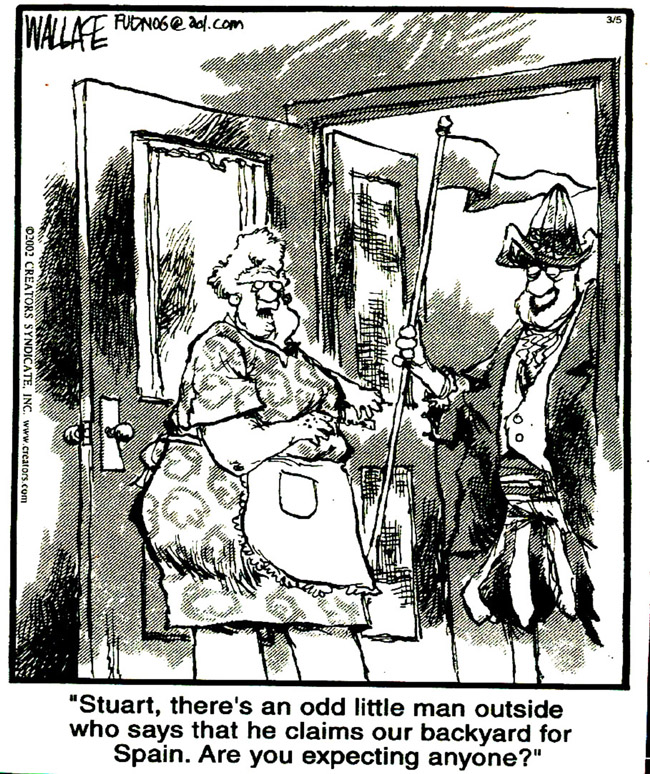 "The American Indians found out what happens when you don't control immigration."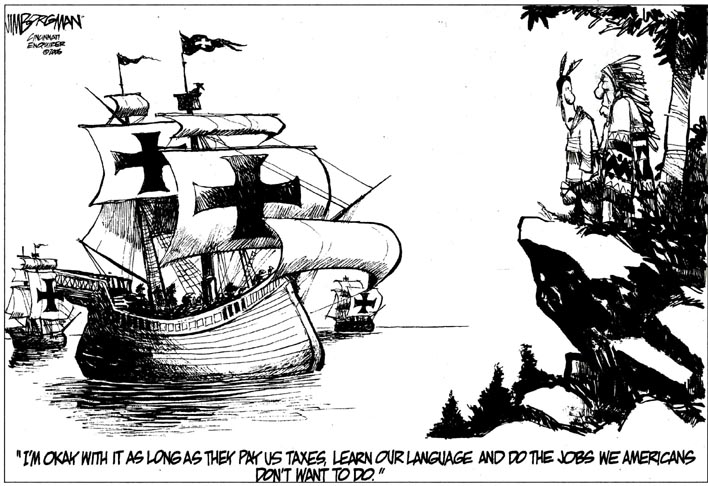 The above cartoon and the below article are from the New York Post. Please visit their website at: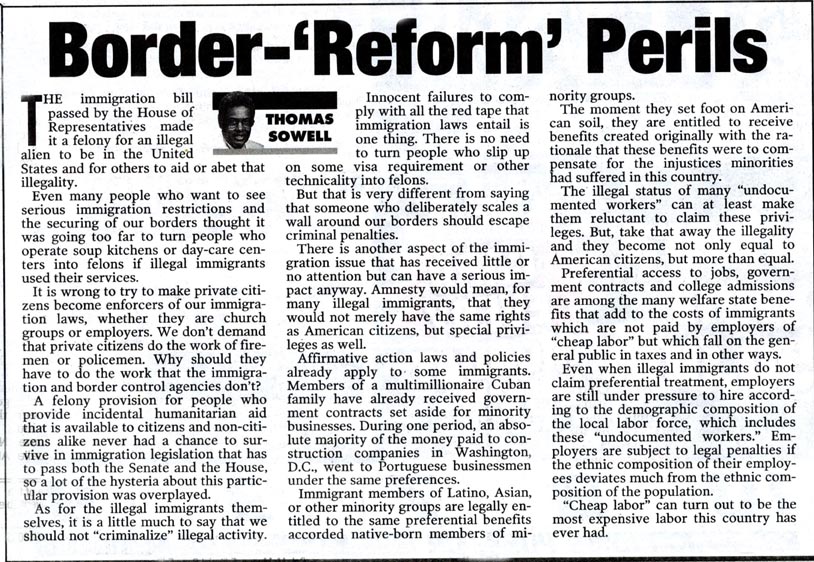 ----- Original Message -----

Subject: (Congressman) HUNTER EXPRESSES "FIERCE DISAPPOINTMENT" OVER SENATE AMNESTY




Immigration News

DUNCAN HUNTER EXPRESSES "FIERCE DISAPPOINTMENT" OVER SENATE AMNESTY PROPOSAL


I vow to oppose this legislation supported by Senators Edward Kennedy and John McCain. It provides a vast new immigration benefit to millions of illegal aliens who have broken our laws to live in the United States.
I opposed the 1986 amnesty act because of this same reason. It proved to be the draw that we predicted it would be. I am deeply disappointed to see history repeating itself.

This package will confirm to the world that the U.S. does not really mean what it says when it comes to immigration enforcement. As a result of the citizenship benefit included in this legislation, despite the fine print, we will see a stampede across our borders.

This vast new amnesty and expansive guest worker program will surely be ridden with fraud and abuse, and ultimately lead to millions of public-assistance-dependent immigrants.

The Senate's decision to blatantly ignore the Secure Fence Act signed into law last year and only require construction of 370 miles of fence, as opposed to the 854 miles mandated by the law, is a dramatic failure of this legislation. The San Diego border fence has proven that fencing works. The time has come to quickly implement the Secure Fence Act, not retreat from its mandates.

I believe that this package will result in lower wages for America's already-struggling families by encouraging the importation of cheap foreign labor rather than investing, developing and growing a domestic workforce that will sustain our economy far into the future.

Amnesty is not the answer. Border enforcement must be first and it must be comprehensive. To do otherwise is to repeat the mistakes of the past.

This Senate bill is bad for Americans, bad for our workers, bad for law enforcement and, most importantly, bad for national security. I will fight it. Please join with me.

[Duncan Hunter '08 For President]
<http://www.gohunter08.com/index.asp>

.

__,_._,___
This page will give you both sides of the issue.
----- Original Message -----
IMMIGRATION LAWS


These are the Limbaugh Laws. You might find these Laws pretty harsh.
First, if you immigrate here, you must speak the native language.
You have to be a professional or an investor. We are not going to take unskilled workers. You will not be allowed.
There will be no special bilingual programs in the schools, no special ballots for elections, no government business will be
conducted in your native language. Foreigners will not have the right to vote, I don't care how long they are here, nor will they ever be allowed to hold political office.
According to the Limbaugh Laws, if you're in our country, you cannot be a burden to taxpayers. You are not entitled, ever, to welfare, to food stamps, or other government goodies.
You can come in if you invest here, but it must be an amount equal to 40,000 times the daily minimum wage. If you don't now have that amount of money, you can't come and invest. You have to stay home.

If you do come and you want to buy land, okay, but we're going to restrict your options. You will not be allowed to buy waterfront property in our country. That will be reserved for citizens naturally born in this country. In fact, as a foreigner, you must relinquish individual rights to property.

Another thing. You don't have the right to protest when you
come here. You're allowed no demonstrations, you cannot wave a foreign flag, no political organizing, no bad-mouthing our president or his policies, or you get sent home. You're a foreigner. You shut your mouth or you get out, and if you come here illegally, you go straight to jail and we're going to hunt you down 'til we find you.

I can imagine many of you think that the Limbaugh Laws are pretty harsh. I imagine today some of you probably are going,"Yeah! Yeah!"

Well, let me tell you this, folks. Every one of the laws I just
mentioned are actual laws of Mexico, today.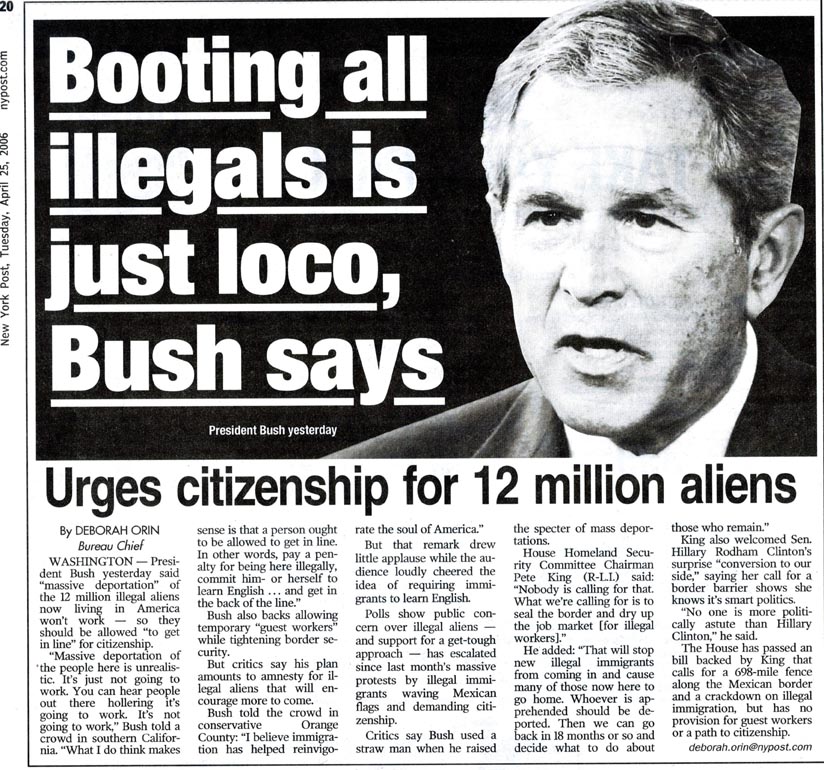 This has to be on the minds of most Americans.
How did 12 million people sneek into our country without our federal politicians knowing about it... Somebody in Washington DC must have been told this was happening.
WHAT DO YOU THINK? Should American politicians close their eyes to people who enter our country illegally?
Jack
Mexican Standoff by Charlie Daniels
http://www.multimedia-interactive.com/cdb/view_topic.php?id=1125&forum_i
I don't know how everybody else feels about it, but to me I think Hispanic people in this country, legally or illegally, made a huge public relations mistake with their recent demonstrations.
I don't blame anybody in the world for wanting to come to the United States of America, as it is a truly wonderful place. But when the first thing you do when you set foot on American soil is illegal it is flat out wrong and I don't care how many lala land left heads come out of the woodwork and start trying to give me sensitivity lessons.
I don't need sensitivity lessons, in fact I don't have anything against Mexicans, I just have something against criminals and anybody who comes into this country illegally is a criminal and if you don't believe it try coming into America from a foreign country without a passport and see how far you get.
What disturbs me about the demonstrations is that it's tantamount to saying, "I am going to come into your country even if it means breaking your laws and there's nothing you can do about it."
It's an "in your face" action and speaking just for me I don't like it one little bit and if there were a half dozen pairs of gonads in Washington bigger than English peas it wouldn't be happening.
Where are you, you bunch of lilly livered, pantywaist, forked tongued, sorry excuses for defenders of The Constitution? Have you been drinking the water out of the Potomac again?
And even if you pass a bill on immigration it will probably be so pork laden and watered down that it won't mean anything anyway. Besides, what good is another law going to do when you won't enforce the ones on the books now?
And what ever happened to the polls guys? I thought you folks were the quintessential finger wetters. Well you sure ain't paying any attention to the polls this time because somewhere around eighty percent of Americans want something done about this mess, and mess it is and getting bigger everyday.
This is no longer a problem, it is a dilemma and headed for being a tragedy. Do you honestly think that what happened in France with the Muslims can't happen here when the businesses who hire these people finally run out of jobs and a few million disillusioned Hispanics take to the streets?
If you, Mr. President, Congressmen and Senators, knuckle under on this and refuse to do something meaningful it means that you care nothing for the kind of country your children and grandchildren will inherit.
But I guess that doesn't matter as long as you get re-elected.
Shame on you.
Pray for our troops.
What do you think?
God Bless America
Charlie Daniels
April 3, 2006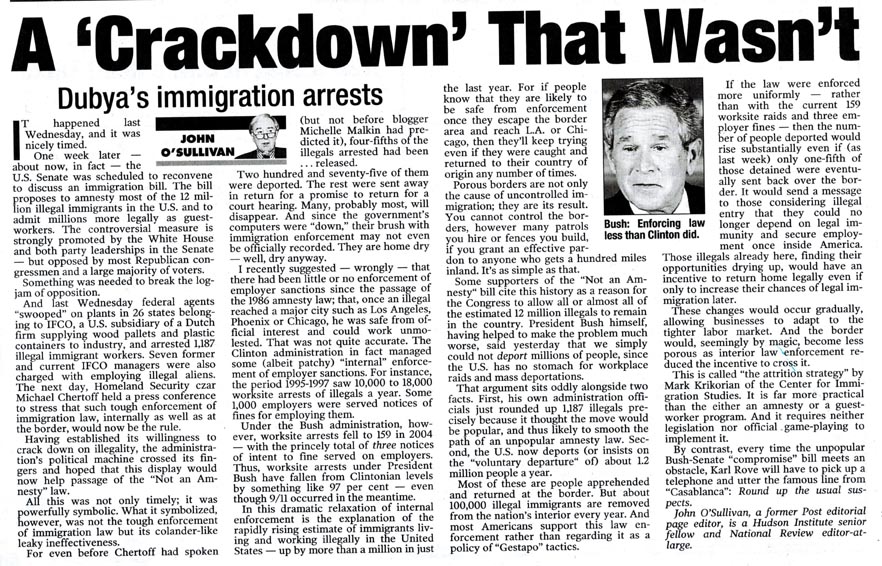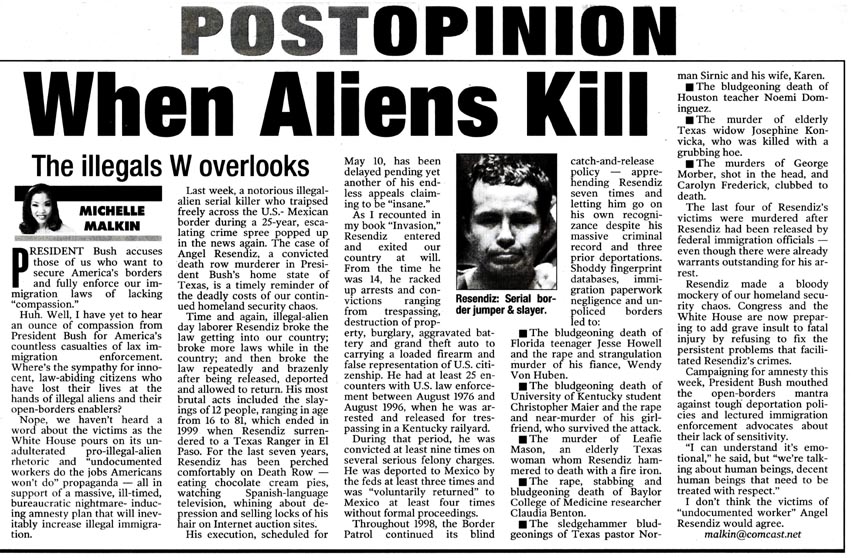 The below article is from the New York Post. Please visit their website at:

STAND WITH A PROUD VIETNAM VETERAN

We are nearing 13,000 total supporters and nearing 11,000 petition signers.
End this Political Abuse of Power now...

We, the undersigned People of the United States, are deeply concerned how the State of New Jersey has denied a decorated, combat veteran of the United States, his due rights as the plaintiff against a corrupt state government lawyer, Robert Correale, his former law firm, Maynard & Truland and all state government politicians and state officials who have protected them. We ask that you give John "Jack" Cunningham his Due Process that the State of New Jersey has denied him for over a decade.

( Please press the next link for Details: http://www.americans-working-together.com/the_real_chris_christie/id13.html ) " Signed,
Jack Cunningham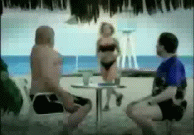 "The American Indians found out what happens when you don't control immigration."
"A true friend is someone who thinks you are a good egg

even though he knows

you are slightly cracked."
.
.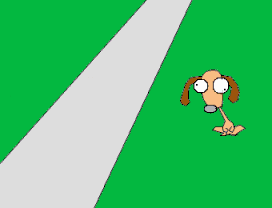 ----- Original Message -----
.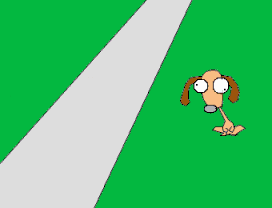 Webmaster, Former CAP Marine and Disabled Veteran Jack Cunningham and his wife, Joan
.
John Forbes Kerry Timeline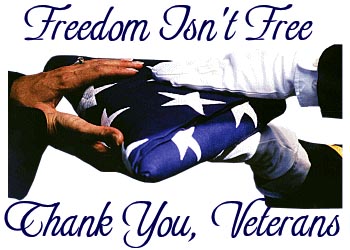 TODAY'S BRAVE AND HONORABLE MILITARY IS TOMORROW'S VETERANS
WITH THE HELP OF INTERNET SUPPORTERS, Former CAP Marine, Veterans Advocate And Webmaster Jack Cunningham, Takes On New Jersey's Office Of Attorney Ethics' Corruption...

FOR THE NEW JERSEY SUPERIOR COURT SYSTEM TO LOSE A COURT TRANSCRIPT, BEFORE IT CAN BE TYPED AND RELEASED AS EVIDENCE IN A FOLLOW-UP ETHICS CASE AGAINST A STATE OFFICIAL IS A DISGRACE AS WELL AS A CRIME.

After reviewing the clear evidence for yourself, please support Jack in his battle against New Jersey State Corruption by emailing or calling New Jersey State Officials on his behalf.
PLEASE PRESS THE NEXT LINK TO LEARN ABOUT A MASSACRE THAT THE AMERICAN NEWS MEDIA DID NOT COVER.
PLEASE PRESS THE PICTURE FOR A LARGER PICTURE