Seven Year Saga of a Disabled Veteran
What is the federal crime to intentionally lie to the F.B.I. and present fraudulent evidence?
JACK'S LATEST UPDATE:
"You typed it yourself..."
.........................................
The below picture is worth 10,000 words...! GOD BLESS OUR MILITARY. Please press the link below the picture to see a larger copy and the story behind it.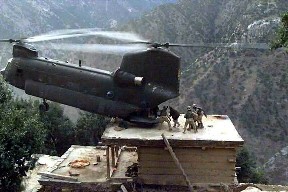 Our non-profit webpages received 6,200,684 hits for 2007. Thank you very much for your visit.
In Vietnam, Webmaster Jack Cunningham served (24/7) in a Vietnamese peasant-farming village. At times, there were only four (4) Americans in a village of 2,000 homes.
Jack is holding his M-79 grenade launcher. The weapon was nicknamed "The Blooper" because of the sound the weapon made, when it released a round.
Webmaster & Disabled Vet Jack Cunningham Battles A Corrupt Law Firm And The Powerful State Officials, Who Are Protecting Them: The Veteran's Evidence - The Law Firm's Own Contact, Invoices, Supreme Court & Superior Court Filed Documents, Statements, Letters, Certifications, etc. Please PRESS HERE For Details And Evidence.
Our message is reaching some people. Between the two sites, these are just a few of our domain visitors:
attorneygeneral.gov
uscourts.gov
usdoj.gov
senate.gov
house.gov
state.nj.us
state.ny.us
state.ky.us
state.ma.us
ucla.edu
msu.edu
pitt.edu
georgetown.edu
utexas.edu
usc.edu
nyu.edu
louisiana.edu
upenn.edu
bu.edu
cornell.edu
ncsu.edu
ucsf.edu
sfsu.edu
pepperdine.edu
rutgers.edu
ua.edu
hawaii.edu
purdue.edu
fordham.edu
csus.edu
wvnet.edu
uconn.edu
cuny.edu
washington.edu
latimes.com
nytimes.com
washpost.com
nydailynews.com
kcstar.com
Thank you very much!
"A man good enough to shed his blood for his country, is good enough to receive a square deal afterwards . . ."
-- Theodore Roosevelt
"The willingness with which our young people are likely to serve in any war, no matter how justified, shall be directly proportional to how they perceive veterans of early wars were treated and appreciated by our nation."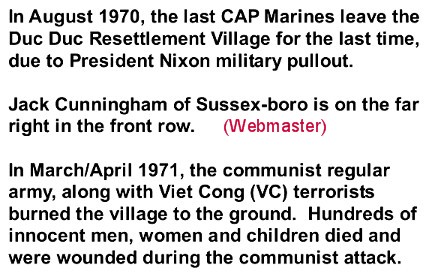 Supporting our military and veterans is not about politics.

It's about respect, honor and appreciation.

The USO is a great organization.

Jack
.