Navy Petty Officer Mike Monsoor
WHY WASN'T THIS ON THE FRONT PAGE NEWS?
.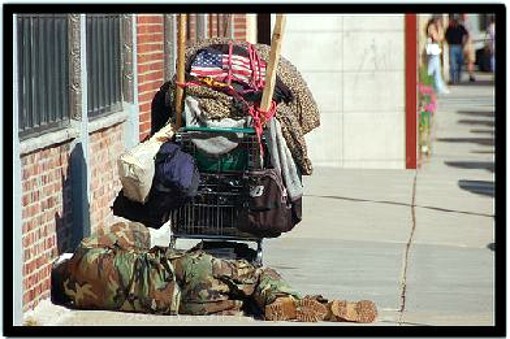 Is America turning her back on her veterans?
DURING THE VIETNAM WAR, AMERICANS LIVED AND SERVED (24/7) WITHIN VIETNAMESE VILLAGES. FEW AMERICANS BACK HOME EVER HEARD OF THESE MILITARY TEAMS, BECAUSE THE AMERICAN NEWS MEDIA WAS NOT INTO TELLING POSITIVE, TRUTHFUL STORIES OF THOSE SERVING HONORABLY FOR AMERICA. IT'S PRETTY MUCH THE SAME TODAY WITH THE AMERICAN NEWS MEDIA.

BELOW IS AN ARTICLE ABOUT ONE OF THESE MILITARY TEAMS IN VIETNAM. THE COMBINED ACTION PROGRAM (CAP) WAS SUCH A SUCCESS DURING THE VIETNAM WAR, THIS UNITED STATES MARINE CORPS' UNIT WAS REACTIVATED FOR OUR CURRENT WAR ON TERRORISM.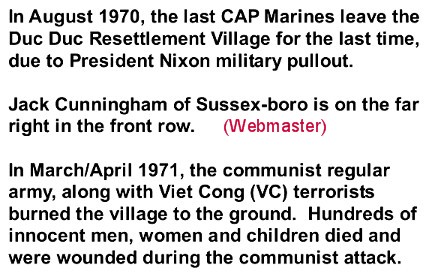 In Vietnam, It Was Nicknamed "The Peace Corps Volunteers With Rifles."
Anyone familiar with the
Combined Action Platoons
of the Vietnam War will understand what's going on here (In Iraq today). These Marines live, work, sleep, eat and bathe in the same neighborhoods they are helping to stabilize. In doing so, they're no longer driving in from a forward operating base, or FOB, outside the city and conducting patrols. Instead, they wake up in the morning, plan a patrol, then walk out into the neighborhood and greet the men and women sweeping their sidewalks or tending their shops. They're literally swarmed with children wanting a high five or a piece of chocolate. They visit schools, markets and local infrastructure projects to see how things are going. There are no interrogations or mean faces, just a neighborly walk through their district to check on the locals who sometimes know them by name.
Below are two links to some articles about the Marine Corps' Civil Action Programs
I served on a CAP Team in the Duc Duc Refugee Village. Sometimes, we only had four (4) Americans in a village of 2,000 homes.
.
~ WATCH YOUR ASS, MARINE! ~
HOLLYWOOD NEWS: Oliver Stone recruits Bruce Willis for My Lai massacre film
A Recovering American Soldier
c/o Walter Reed Army Medical Center
6900 Georgia Ave NW
Washington, D.C. 20307-5001
Supporting our military and veterans is not about politics.
It's about respect, honor and appreciation.
The USO is a great organization.
Jack
PTSD Veteran Support· War_Zone_Related_Stress_Reactions