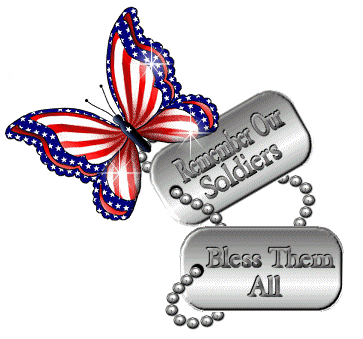 .
From: Robert White < etihwr2@cavtel.net >

Audie Murphy (American Hero)
Audie Leon Murphy, son of poor Texas sharecroppers, rose to national fame as the most decorated U.S. combat soldier of World War II. Among his 33 awards and decorations was the Medal of Honor, the highest military award for bravery that can be given to any individual in the United States of America, for "conspicuous gallantry and intrepidity at the risk of his life above and beyond the call of duty." He also received every decoration for valor that his country had to offer, some of them more than once, including 5
decorations by France and Belgium. Credited with either killing over 240 of the enemy while wounding and capturing many others, he became a legend within the 3rd Infantry Division. Beginning his service as an Army Private, Audie quickly rose to the enlisted rank of Staff Sergeant, was given a "battle field" commission as 2nd Lieutenant, was wounded three times, fought in 9 major campaigns across the European Theater, and survived the war.

During Murphy's 3 years active service as a combat soldier in World War II, Audie became one of the best fighting combat soldiers of this or any other century. What Audie accomplished during this period is most significant and probably will never be repeated by another soldier, given today's high-tech type of warfare. The U.S. Army has always declared that there will never be another Audie Murphy.

On 21 September, 1945, Audie was released from the Army as an active member and reassigned to inactive status. During this same time, actor James Cagney invited Murphy to Hollywood in September 1945, when he saw Murphy's photo on the cover of Life Magazine. The next couple of years in California were hard times for Audie Murphy. Struggling and becoming disillusioned from lack of work while sleeping in a local gymnasium, he finally received token acting parts in his first two films.

His first starring role came in a 1949 released film by Allied Artists called, Bad Boy. In 1950 Murphy eventually got a contract with
Universal-International (later called Universal) where he starred in 26 films, 23 of them westerns over the next 15 years. His 1949 autobiography To Hell And Back was a best seller. Murphy starred as himself in a film biography released by Universal-International in 1955 with the same title. The movie, To Hell and Back, held the record as Universal's highest grossing picture until 1975 when it was finally surpassed by the movie Jaws. In the mid-60s the studios switched from contract players to hiring actors on a picture-by-picture basis. Consequently, when his contract expired in 1965 Universal did not renew. This gave him the opportunity to work with other studios and independent film producers. In the 25 years that Audie spent in Hollywood, he made a total of 44 feature films.

Despite his success in Hollywood, Audie never forgot his rural Texas roots. He returned frequently to the Dallas area where he owned a small ranch for a while. He also had ranches in Perris, California and near Tucson, Arizona. He was a successful Thoroughbred and Quarter Horse racehorse owner and breeder, having interests in such great horses as "Depth Charge." His films
earned him close to 3 million dollars in 23 years as an actor. Audie loved to gamble, and he bet on horses and different sporting events. He was also a great poker player. In his role as a prodigious gambler, he won and lost fortunes.

Audie Murphy wrote some poetry and was quite successful as a songwriter. He usually teamed up with talented artists and composers such as Guy Mitchell, Jimmy Bryant, Scott Turner, Coy Ziegler, or Terri Eddleman. Dozens of Audie Murphy's songs were recorded and released by such great performers as Dean Martin, Eddy Arnold, Charley Pride, Jimmy Bryant, Porter Waggoner, Jerry Wallace, Roy Clark, Harry Nilsson and many, many others. His two biggest hits were Shutters and Boards and When the Wind Blows in Chicago. Eddy Arnold recorded When the Wind Blows in Chicago for his 1993 album Last of the Love Song Singers which is currently in release by RCA.

Audie sufferred from what is now known as Post Traumatic Stress Disorder (PTSD)and was plagued by insomnia and depression. During the mid-60's he became dependent for a time on doctor prescribed sleeping pills called Placidyl. When he recognized that he had become addicted to this prescription drug, he locked himself in a motel room, stopped taking the sleeping pills and went
through withdrawal symptoms for a week. Always an advocate for the needs of veterans, he broke the taboo about discussing war related mental problems after this experience. In a effort to draw attention to the problems of returning Korean and Vietnam War veterans, Audie Murphy spoke-out candidly about his personal problems with PTSD, then known as "Battle Fatigue". He publicly called for United States government to give more consideration and study to the emotional impact war has on veterans and to
extend health care benefits to address PTSD and other mental health problems of returning war vets.

While on a business trip on May 28, 1971, (Memorial Day Weekend) he was killed at the age of 46. A private plane flying in fog and rain crashed in the side of a mountain near Roanoke, Virginia. Five others including the pilot were also killed. Although Audie owned and flew his own plane earlier in his career at Hollywood, he was among the passengers that tragic day.

On June 7th, Audie Murphy was buried with full military honors in Arlington National Cemetery. His gravesite, near the Amphitheater, is second most visited gravesite year round. President Kennedy's grave is the most visited. In 1996 the Texas Legislature officially designated his birthday, June 20th, as Audie Murphy Day. On June 9, 1999 Governor George W. Bush, Texas made a similar proclation declaring June 20th to officially be Audie Murphy Day in the state of Texas.
Navy Petty Officer Mike Monsoor
WHY WASN'T THIS ON THE FRONT PAGE NEWS?
.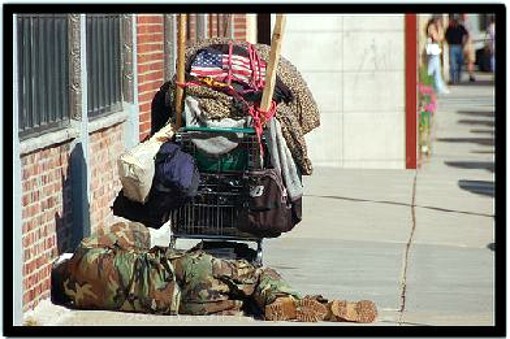 Is America turning her back on her veterans?
DURING THE VIETNAM WAR, AMERICANS LIVED AND SERVED (24/7) WITHIN VIETNAMESE VILLAGES. FEW AMERICANS BACK HOME EVER HEARD OF THESE MILITARY TEAMS, BECAUSE THE AMERICAN NEWS MEDIA WAS NOT INTO TELLING POSITIVE, TRUTHFUL STORIES OF THOSE SERVING HONORABLY FOR AMERICA. IT'S PRETTY MUCH THE SAME TODAY WITH THE AMERICAN NEWS MEDIA.

BELOW IS AN ARTICLE ABOUT ONE OF THESE MILITARY TEAMS IN VIETNAM. THE COMBINED ACTION PROGRAM (CAP) WAS SUCH A SUCCESS DURING THE VIETNAM WAR, THIS UNITED STATES MARINE CORPS' UNIT WAS REACTIVATED FOR OUR CURRENT WAR ON TERRORISM.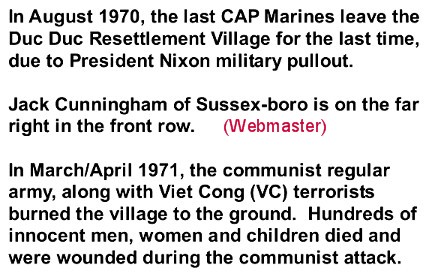 In Vietnam, It Was Nicknamed "The Peace Corps Volunteers With Rifles."
Anyone familiar with the
Combined Action Platoons
of the Vietnam War will understand what's going on here (In Iraq today). These Marines live, work, sleep, eat and bathe in the same neighborhoods they are helping to stabilize. In doing so, they're no longer driving in from a forward operating base, or FOB, outside the city and conducting patrols. Instead, they wake up in the morning, plan a patrol, then walk out into the neighborhood and greet the men and women sweeping their sidewalks or tending their shops. They're literally swarmed with children wanting a high five or a piece of chocolate. They visit schools, markets and local infrastructure projects to see how things are going. There are no interrogations or mean faces, just a neighborly walk through their district to check on the locals who sometimes know them by name.
Below are two links to some articles about the Marine Corps' Civil Action Programs
I served on a CAP Team in the Duc Duc Refugee Village. Sometimes, we only had four (4) Americans in a village of 2,000 homes.
.
~ WATCH YOUR ASS, MARINE! ~
HOLLYWOOD NEWS: Oliver Stone recruits Bruce Willis for My Lai massacre film
A Recovering American Soldier
c/o Walter Reed Army Medical Center
6900 Georgia Ave NW
Washington, D.C. 20307-5001
Supporting our military and veterans is not about politics.
It's about respect, honor and appreciation.
The USO is a great organization.
Jack
PTSD Veteran Support· War_Zone_Related_Stress_Reactions