In 2007, we had near 6,700,000 hits against our two websites.
In 2008, we had 12,976,779.
Thanks for the visits.
http://www.Americans-Working-Together.com
.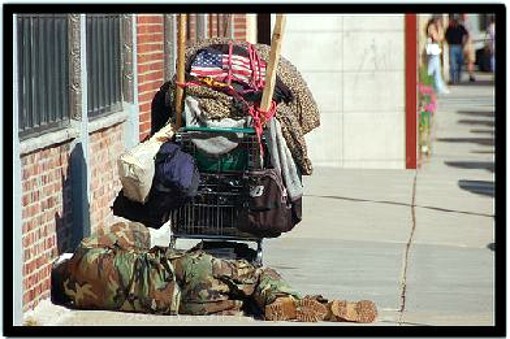 Is America turning her back on her veterans?
.
Not all corrupt lawyers get tried for ethics violations
For years, Vice Chairman of Attorney Ethics Robert Correale, Esq. judged other attorneys in his state, yet he gets away with these same crimes. He shouldn't be above the same laws that he enforced on others in his profession. Now, this same corrupt state official is an assistant District Attorney judging private citizens in the state. Evidence:
http://www.americans-working-together.com/attorney_ethics/id73.html
USS ARIZONA Marine Remembrance At Pearl Harbor
UPDATE: A couple of years ago, I was the Operations Officer for the Pearl Harbor Visitor Center, on the waterfront between the USS ARIZONA and the USS BOWFIN. The Commandant of the Marine Corps was the featured speaker at the dedication of the USS ARIZONA Marine Remembrance, 10 November 2006. The National Park Service, which administers the USS ARIZONA Memorial is renovating all of Halawa Landing, the site of the Marine Remembrance. The Regional Director of the Natl Park Service Western Region, Jon Jarvis, stated on the local TV news that the Marine Remembrance would be removed. I challenged him on that statement and convinced him that would not happen without a fight. I passed the word to Jack Cunningham (Americans Working Together), who in turn asked his readership to email Jarvis that the entire USMC would make every effort to have him relieved of his duties if he moved that monument. I was copied on many of the emails to him from Marines, their friends and their families that it nearly fried my computer. And...it worked. In order to save his job, Jarvis backed down. The Remembrance now belongs to the USMC and has its' rightful place in direct view of the USS ARIZONA.
-----------------------
.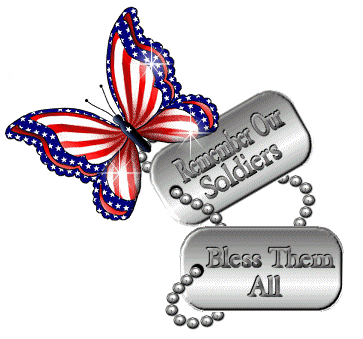 .
Our non-profit webpages received 6,200,684 hits for 2007. This year, we might double that...
Thank you very much for your visit.
Read this excerpt from a Romanian Newspaper. The article was
written by Mr. Cornel Nistorescu and published under the title
"C"ntarea Americii, meaning "Ode To America") in the Romanian
newspaper Evenimentulzilei
Written Two Weeks After 9-11.

'''''''''''''''''''''''''''''''''''''''

~An Ode to America~

Why are Americans so united? They would not resemble one another
even if you painted them all one color! They speak all the
languages of the world and form an astonishing mixture of
civilizations and religious beliefs. Still, the American tragedy
turned three hundred million people into a hand put on the heart.

Nobody rushed to accuse the White House, the army, and the secret
services that they are only a bunch of losers. Nobody rushed to
empty their bank accounts. Nobody rushed out onto the streets
nearby to gape about. The Americans volunteered to donate blood and
to give a helping hand.

After the first moments of panic, they raised their flag over the
smoking ruins, putting on T-shirts, caps and ties in the colors of
the national flag. They placed flags on buildings and cars as if in
every place and on every car a government official or the president
was passing.

On every occasion, they started singing their traditional song:
"God Bless America!" I watched the live broadcast and rerun after
rerun for hours listening to the story of the guy who went down one
hundred floors with a woman in a wheelchair without knowing who she
was, or of the Californian hockey player, who gave his life
fighting with the terrorists and prevented the plane from hitting a
target that could have killed other hundreds or thousands of
people.

How on earth were they able to respond united as one human being?
Imperceptibly, with every word and musical note, the memory of some
turned into a modern myth of tragic heroes.. And with every phone
call, millions and millions of dollars were put in a collection
aimed at rewarding not a man or a family, but a spirit, which no
money can buy.

What on earth can unite the Americans in such a way? Their land?
Their galloping history? Their economic Power? Money? I tried for
hours to find an answer, humming songs and murmuring phrases with
the risk of sounding commonplace.

I thought things over, but I reached only one conclusion... Only
freedom can work such miracles.
----------------------
Dear Mr. Cunningham:

Many thanks for your email from November 28.

If your question refers to whether Dr. Döpfner, the CEO of Axel Springer AG has written the commentary, then the answer is yes.
Please find attached the original version of the article first published in Die WELT on November 20, 2004.


Kind regards
Alexander Kudlich
Assistant to the CEO
Axel Springer AG
Subject: Must Read - European Viewpoint
----- Original Message -----




Matthias Dapfner, Chief Executive of the huge German publisher Axel Springer AG, has written a blistering attack in DIE WELT, Germany's largest daily newspaper, against the timid reaction of Europe in the face of the Islamic threat.

This is a must-read by all Americans. History will certify its correctness. (George Reppas)

EUROPE - THY NAME IS COWARDICE (Commentary by Mathias Dapfner CEO, Axel Springer, AG)

A few days ago Henry Broder wrote in Welt am Sonntag, "Europe your family name is appeasement." It's a phrase you can't get out of your head because it's so terribly true.

Appeasement cost millions of Jews and non-Jews their lives as England and France, allies at the time, negotiated and hesitated too long before they noticed that Hitler had to be fought, not bound to toothless agreements.

Appeasement legitimized and stabilized Communism in the Soviet Union, then East Germany, then all the rest of Eastern Europe where for decades, inhuman, suppressive, and murderous governments were glorified as the ideologically correct alternative to all other possibilities.

Appeasement crippled Europe when genocide ran rampant in Kosovo, and even though we had absolute proof of ongoing mass-murder, we Europeans debated and debated and debated, and were still debating when finally the Americans had to come from halfway around the world, into Europe yet again, and do our work for us.

Rather than protecting democracy in the Middle East, European appeasement, camouflaged behind the fuzzy word "equidistance," now countenances suicide bombings in Israel by fundamentalist Palestinians.

Appeasement generates a mentality that allows Europe to ignore nearly 500,000 victims of Saddam's torture and murder machinery and, motivated by the self-righteousness of the peace-movement, has the gall to issue bad grades to George Bush... Even as it is uncovered that the loudest critics of the American action in Iraq made illicit billions, no, TENS of billions, in the corrupt U. N. Oil-for-Food program.

And now we are faced with a particularly grotesque form of appeasement... How is Germany reacting to the escalating violence by Islamic fundamentalists in Holland and elsewhere? By suggesting that we really should have a "Muslim Holiday" in Germany. I wish I were joking, but I am not. A substantial fraction of our (German) Government, and if the polls are to be believed, the German people, actually believe that creating an Official State "Muslim Holiday" will somehow spare us from the wrath of the fanatical Islamists.

One cannot help but recall Britain's Neville Chamberlain waving the laughable treaty signed by Adolf Hitler, and declaring European "Peace in our time."

What else has to happen before the European public and its political leadership get it? There is a sort of crusade underway, an especially perfidious crusade consisting of systematic attacks by fanatic Muslims, focused on civilians, directed against our free, open Western societies, and intent upon Western Civilization's utter destruction.

It is a conflict that will most likely last longer than any of the great military conflicts of the last century - a conflict conducted by an enemy that cannot be tamed by "tolerance" and accommodation" but is actually spurred on by such gestures, which have proven to be, and will always be taken by the Islamists for signs of weakness.

Only two recent American Presidents had the courage needed for anti-appeasement: Reagan and Bush.

His American critics may quibble over the details, but we Europeans know the truth. We saw it first hand: Ronald Reagan ended the Cold War, freeing half of the German people from nearly 50 years of terror and virtual slavery. And Bush, supported only by the Social Democrat Blair, acting on moral conviction, recognized the danger in the Islamic War against democracy. His place in history will have to be evaluated after a number of years have passed.

In the meantime, Europe sits back with charismatic self-confidence in the multicultural corner, instead of defending liberal society's values and being an attractive center of power on the same playing field as the true great powers, America and China.

On the contrary - we Europeans present ourselves, in contrast to those "arrogant Americans", as the World Champions of "tolerance", which even (Germany's Interior Minister) Otto Schily justifiably criticizes. Why? Because we're so moral? I fear it's more because we're so materialistic, so devoid of a moral compass.

For his policies, Bush risks the fall of the dollar, huge amounts of additional national debt, and a massive and persistent burden on the American economy
- because unlike almost all of Europe, Bush realizes what is at stake - literally everything.

While we criticize the "capitalistic robber barons" of America because they seem too sure of their priorities, we timidly defend our Social Welfare systems. Stay out of it! It could get expensive! We'd rather discuss reducing our 35-hour workweek or our dental coverage, or our 4 weeks of paid vacation... Or listen to TV pastors preach about the need to "reach out to terrorists. To understand and forgive."

These days, Europe reminds me of an old woman who, with shaking hands, frantically hides her last pieces of jewelry when she notices a robber breaking into a neighbor's house.

Appeasement? Europe, thy name is Cowardice.
-----------------------------------------------------------------------
Dear Alexander,
Thanks for getting back to me. It's great to see Dr. Dopfner stand up for what he thinks is right. It's only a matter of time, when these terrorists turn against the countries of Europe.
I lived 24/7 in a Vietnamese peasant-farming village, where terrorism was part of our everyday life. It was extremely sad for teenage Americans to see innocent men, women and children die, because they supported Americans. It was even sadder to see the American Left make these terrorists out to look like Freedom Fighters, and us out to look like Baby-Killers.
Today's terrorists are after much more control than of a peasant-farming village in Vietnam. It's a shame most of the American News Media doesn't realize this.
Please thank Dr. Dopfner for me for standing up against these terrorists, and the blind (Fools) who support them. (Joseph Stalin was correct about them being fools.)
We are all in this together!
Thanks again!
Jack Cunningham
----- Original Message -----
Subject: How Dangerous is Iran?"
"WHILE IRANIAN PRESIDENT Mahmood Ahmadinejad's recent call to wipe Israel off the map has elicited a great deal of much-needed international condemnation, relatively little focus has been paid since to Iran's long-standing support for international terrorism. Thankfully, a recent article published in the German political magazine Cicero, titled "How Dangerous is Iran?" serves as a welcome supplement to the Iranian president's remarks that, among other things, argues that Iran is currently harboring the surviving al Qaeda leadership. .."
http://www.discoverthenetwork.com/Articles/iranssupport.html
LC
_______________
The Cicero Article
A German magazine offers insight into Iran's ongoing support for terrorism.
by Dan Darling
The Weekly Standard
11/10/2005 12:00:00 AM
WHILE IRANIAN PRESIDENT Mahmood Ahmadinejad's recent call to wipe Israel off the map has elicited a great deal of much-needed international condemnation, relatively little focus has been paid since to Iran's long-standing support for international terrorism. Thankfully, a recent article published in the German political magazine Cicero, titled "How Dangerous is Iran?" serves as a welcome supplement to the Iranian president's remarks that, among other things, argues that Iran is currently harboring the surviving al Qaeda leadership.
This information is by no means new. In September 2003 for example, the Washington Post reported that "after the fall of the Taliban in Afghanistan, the locus of al Qaeda's degraded leadership moved to Iran. The Iranian security services, which answer to the country's powerful Islamic clerics, protected the leadership." But the same article also claimed that after the May 2003 Riyadh bombings "the Iranians, under pressure from the Saudis, detained the al Qaeda group." Most news reports on Iranian support for terrorism since then have claimed that the al Qaeda leaders are being held in some form of light detention or perhaps loose house arrest.
According to the new information in Cicero, however, whatever the situation might have been in May 2003, it is no longer the case.
After spending some time addressing the disillusionment of the Iranian reformist movement in the wake of the triumph of Ahmadinejad and his hardline backers as well as the threat posed by the Iranian nuclear program, the Cicero article shifts its focus to the issue of Iranian support for terrorism, leaving little doubt that the Iranian regime views terrorism as a legitimate means of achieving its policy objectives. A member of the Jordanian intelligence agency GID is quoted as saying, "Ahmadinezhad [sic] can and will use the terrorist card every time as extortion against the West . . . If Europe does not accommodate Iran in the dispute over the Mullahs' nuclear program, they will threaten terrorism against British soldiers in Iraq and French interests in Lebanon." If British accusations of explosives being shipped into Iraq from Iran for use against Coalition troops are any indication, this card is already being played.
The article's revelations, however, go far beyond that:
The author of this article was able to look at a list of the holy killers who have found safe refuge in Iran. The list reads like the Who's Who of global jihad, with close to 25 high-ranking leadership cadres of Al-Qa'ida--planners, organizers, and ideologues of the jihad from Egypt, Uzbekistan, Saudi Arabia, North Africa, and Europe. Right at the top in the Al-Qa'ida hierarchy: three of Usama Bin Ladin's sons, Saad, Mohammad, and Othman.
Al-Qa'ida spokesman Abu Ghaib enjoys Iranian protection, as does Abu Dagana al-Alemani (known as the German), who coordinates cooperation of the various jihadist networks throughout the world from Iran. They live in secure housing of the Revolutionary Guard in and around Tehran. "This is not prison or house arrest," is the conclusion of a high-ranking intelligence officer. "They are free to do as they please."
Saif al-Adel, military chief and number three in Al-Qa'ida, also had a free hand. In early May 2003, Saudi intelligence recorded a telephone conversation with the organizer of the series of attacks in the Saudi capital Riyadh that claimed over 30 victims, including seven foreigners, in May 2003. Saif al-Adel gives orders for the attacks from Iran, where he operated under the wing of the Iranian intelligence service.
For years, according to the findings of Middle Eastern and Western intelligence services, Iranian intelligence services have already worked together repeatedly with Sunni jihad organizations of Al-Qa'ida. "As an Islamist, I go to the Saudis to get money," the Jordanian GID man outlines the current practice of Islamist holy warriors. "When I need weapons, logistical support, or military terrorist training and equipment, I go to the Iranians."
The journalist who authored the article, Bruno Schirra, is no lightweight. In the spring of 2005, he wrote another piece for Cicero, titled "The World's Most Dangerous Man." An exposé of Iraqi insurgent leader Abu Musab Zarqawi, Schirra quoted extensively from German Federal Office of Criminal Investigation (BKA) documents that collated data from German, American, French, and Israeli intelligence sources. These documents, some of which were classified, listed the Zarqawi's activities, passports, phone numbers, mosques used or controlled by his followers in Germany, and his benefactors. In addition to confirming much of the evidence presented by Collin Powell to the United Nations Security Council on the activities of Zarqawi's network in Europe, the documents also stated point-blank that Iran "provided Al-Zarqawi with logistical support on the part of the state." Schirra's ample use of classified documents in making his claims appear to have alarmed the German government--in September 2005, German authorities raided Cicero's Potsdam offices as well as Schirra's home at the order of then-Interior Minister Otto Schily. These efforts to learn the identity of Schirra's source prompted widespread outrage from the German parliament and, ironically, seem to have verified the truth of Schirra's original article.
As the United States continues to debate both internally and with its European allies over how to deal with Iran and its new president, it would seem that this new information, coming from a country that strongly opposed the Iraq war, would be a welcome contribution to the discussion.
Dan Darling is a counter-terrorism consultant for the Manhattan Institute's Center for Policing Terrorism.

--------------------------------------
TODAY'S BRAVE AND HONORABLE MILITARY IS TOMORROW'S VETERANS
WITH THE HELP OF INTERNET SUPPORTERS, Former CAP Marine, Veterans Advocate And Webmaster Jack Cunningham, Takes On New Jersey's Office Of Attorney Ethics' Corruption...
FOR THE NEW JERSEY SUPERIOR COURT SYSTEM TO LOSE A COURT TRANSCRIPT, BEFORE IT CAN BE TYPED AND RELEASED AS EVIDENCE IN A FOLLOW-UP ETHICS CASE AGAINST A STATE OFFICIAL IS A DISGRACE AS WELL AS A CRIME.
After reviewing the clear evidence for yourself, please support Jack in his battle against New Jersey State Corruption by emailing or calling New Jersey State Officials on his behalf.
Jack sent New Jersey Governor McGreevey and New Jersey's Attorney General much of the same evidence found on webpage: