Tammy Bruce Slams Democrats for WMD Attacks
http://view.e.newsmax.com/?ffcb10-fe9216767667037c72-fded1573716003797211777d-ff2c1d70746d
Breaking from NewsMax.com
Tammy Bruce slammed Democrats for their repetitive and clearly disingenuous claims that "Bush lied" about weapons of mass destruction.
Appearing Monday on Fox News Channel, Bruce said they are "so 18 months ago," and don't do a thing to advance the security of America against global terror.
Bruce is the author of just released "The New American Revolution: Using the Power of the Individual to Save our Nation from Extremists." [NewsMax has a FREE offer for this book Go Here Now.]
Bruce blamed the intelligence community for any incorrect information regarding Saddam Hussein's capacity to develop and use weapons of mass destruction.
Bruce added that the Democrats are making no traction with their claims, despite a review of President Bush's low approval numbers.
"The polls do not reflect reality," Bruce said. "If all polls were right, John Kerry would be president now. Thank goodness he is not."
"It was an intelligence community failure, not a Bush administration failure no matter how you look at it," Bruce said. "The reality is that you have a Congress with people who have been there for decades - much longer than Bush has been president. They have seen this WMD information for years."
Bruce said Democrats should "get over" their attempts to paint Bush as a liar and focus, instead, on the Democrats' real weakness as a party - keeping America strong and safe from future attack.
"We are a world at war - a nation at war," Bruce reminded. "Let's get our act together and win it."
The New Revolution
Bruce, in her blockbuster new book, urges a counterrevolution against destructive extremism and tells us how to use our individuality as the Common Man to preserve America's ideals and control its destiny.
Previously, she authored the New York Times best-seller "The Death of Right and Wrong" and exposed the serious cultural degradation Americans face today.
"The New American Revolution" explains to Americans what they can do to reverse this cultural and moral decay.
In her groundbreaking third book, The New American Revolution, Bruce reveals that the Common Man is the new Radical Individual who must arise to fight a counterrevolution against destructive extremism.
The New Radical Individual will be the average American who does not necessarily fit into the fundamentalist Left-Right political dichotomy, but the person who, above all else, believes in freedom, liberty, and the American Spirit, as well as personal responsibility and decency, regardless of where he or she falls on particular issues.
This New Radical embodies the strength of the American spirit and everything that makes our nation great, buy may have forgotten, or has been bullied into being ashamed of his patriotism for his commitment to his family, or his faith. It is the recognition of the power and duty of the Private Citizen to control the direction of this nation.
Unlike many of the "conservative" books being written today, Bruce does not simply complain about the state of our culture. In a positive framework with empowering ideas and insights, Bruce delivers a cultural manifesto that is grounded in classical philosophy and reason, and will introduce the power of social action and revolutionary zeal previously monopolized by Leftist extremists.
For the majority of her readers, Ms. Bruce has created a political refuge, giving definition to their orphaned beliefs.
In "The New American Revolution," she will give this political movement a face and a name, which, at its core, returns Americans to the roots of where this country started in the first place: the ideas of liberty, justice, compassion, pride in and love of country, and personal responsibility.
"The New American Revolution" will remind Americans that power is in their hands, in their legacy, and it is their natural revolutionary spirit that will ultimately save our nation from being hijacked by extremists on both ends of the political spectrum.
STAND WITH A PROUD VIETNAM VETERAN

We are nearing 13,000 total supporters and nearing 11,000 petition signers.
End this Political Abuse of Power now...

We, the undersigned People of the United States, are deeply concerned how the State of New Jersey has denied a decorated, combat veteran of the United States, his due rights as the plaintiff against a corrupt state government lawyer, Robert Correale, his former law firm, Maynard & Truland and all state government politicians and state officials who have protected them. We ask that you give John "Jack" Cunningham his Due Process that the State of New Jersey has denied him for over a decade.

( Please press the next link for Details: http://www.americans-working-together.com/the_real_chris_christie/id13.html ) " Signed,
Jack Cunningham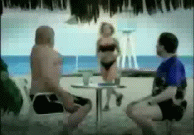 "The American Indians found out what happens when you don't control immigration."
"A true friend is someone who thinks you are a good egg

even though he knows

you are slightly cracked."
.
.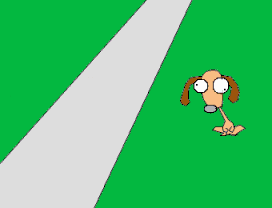 ----- Original Message -----
.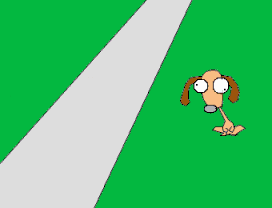 Webmaster, Former CAP Marine and Disabled Veteran Jack Cunningham and his wife, Joan
.
John Forbes Kerry Timeline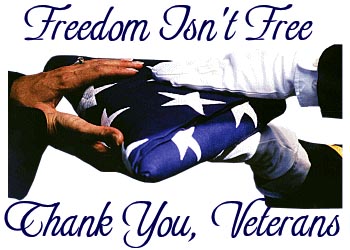 TODAY'S BRAVE AND HONORABLE MILITARY IS TOMORROW'S VETERANS
WITH THE HELP OF INTERNET SUPPORTERS, Former CAP Marine, Veterans Advocate And Webmaster Jack Cunningham, Takes On New Jersey's Office Of Attorney Ethics' Corruption...

FOR THE NEW JERSEY SUPERIOR COURT SYSTEM TO LOSE A COURT TRANSCRIPT, BEFORE IT CAN BE TYPED AND RELEASED AS EVIDENCE IN A FOLLOW-UP ETHICS CASE AGAINST A STATE OFFICIAL IS A DISGRACE AS WELL AS A CRIME.

After reviewing the clear evidence for yourself, please support Jack in his battle against New Jersey State Corruption by emailing or calling New Jersey State Officials on his behalf.
PLEASE PRESS THE NEXT LINK TO LEARN ABOUT A MASSACRE THAT THE AMERICAN NEWS MEDIA DID NOT COVER.
PLEASE PRESS THE PICTURE FOR A LARGER PICTURE