For the story behind the story...
Monday, Nov. 27, 2006 5:50 p.m. EST
Americans Don't Like John Kerry: Poll
http://www.newsmax.com/archives/ic/2006/11/27/175749.shtml?s=tn
Democratic Sen. John Kerry, mulling a second bid for the U.S. presidency, finished dead last in a poll released Monday on the likability of 20 top American political figures.
Among those placing ahead of Kerry were about a dozen potential 2008 White House rivals, including Democratic Sen. Hillary Rodham Clinton of New York and Republican Sen. John McCain of Arizona.
"This is bad, bad news for Kerry," said Peter Brown, assistant director of the Quinnipiac University Polling Institute in Hamden, Connecticut, which conducted the survey.
"Americans know who he is, and have pretty much decided they don't like him," said Brown. He noted the poll found that 95 percent of respondents said they had heard enough about Kerry, who lost the 2004 White House race to U.S. President George W. Bush, to rate the Massachusetts Democrat.
The poll of 1,623 registered voters was conducted after the Nov. 7 national elections, which saw Democrats win back control of the U.S. Congress from Republicans.
During the congressional campaign, Kerry sought to help fellow Democrats but drew bipartisan fire for "a botched joke" about Bush and the Iraq war.
Yet even before Kerry's attempt at humor, he did not fare well in similar Quinnipiac polls this year.
The survey asked respondents to rate 20 political figures on a "feeling thermometer." The warmer or more favorable they felt toward a person the higher score they gave them on a scale of zero to 100. Respondents were given the option of saying they did not know enough about the figure to offer a rating.
In the current poll, former New York City Mayor Rudolph Giuliani, a Republican, ranked first with a mean score of 64.2, followed by Democratic Sen. Barack Obama of Illinois, 58.8, and McCain, 57.7. All three are potential presidential candidates.
While Obama received a high score, 41 percent said they had not heard enough about the first-term senator to offer an opinion.
Bush finished 15th with 43.8, behind former Vice President Al Gore, a Democrat who lost the 2000 White House race to Bush, who was 14th with 44.9.
Kerry was last with a rating of 39.6. In three earlier polls this year, he never scored above 46.3.
While many presidential contenders have a chance to make "a good first impression" on voters, Brown said, "Kerry has to convince people who don't like him that they are wrong and that they should change their minds."
In the new likability survey, U.S. Secretary of State Condoleezza Rice ranked fourth with 56.1, followed by former Democratic President Bill Clinton, 55.8, and Sen. Joseph Lieberman of Connecticut, who won re-election this month as an independent after losing the Democratic primary, 52.7.
New York City Mayor Michael Bloomberg, a Republican, was seventh at 51.1, followed by two other potential presidential contenders, former Democratic Sen. John Edwards of North Carolina, 49.9, and Hillary Clinton, 49.
New Mexico Gov. Bill Richardson, another possible White House contender, ranked 10th, at 47.7. Two in three respondents said they did not know enough about him to form an opinion.
Among other possible presidential contenders were: Democratic Sen. Joseph Biden of Delaware, with a score of 47; Massachusetts Gov. Mitt Romney, a Republican, 45.9; Democratic Sen. Evan Bayh of Indiana, 43.3; former House Speaker Newt Gingrich, a Republican, 42, and outgoing Senate Republican Leader Bill Frist, 41.5.
(c) Reuters 2006. All rights reserved.
http://www.newsmax.com/archives/ic/2006/11/27/175749.shtml?s=tn
----------------------------------------------------------
There are more veterans wounded with PTSD than any other type of combat wound... According to Department of Veterans Affairs' (VA) estimates, there are over 98,000 new PTSD Vets. If it is true about this 98,000 new PTSD Veterans, then THE UNITED STATES CONGRESS SHOULD INVESTIGATE WHY THIS NUMBER IS SO HIGH.
PLEASE PRESS THE SCALE OF JUSTICE TO LEARN DETAILS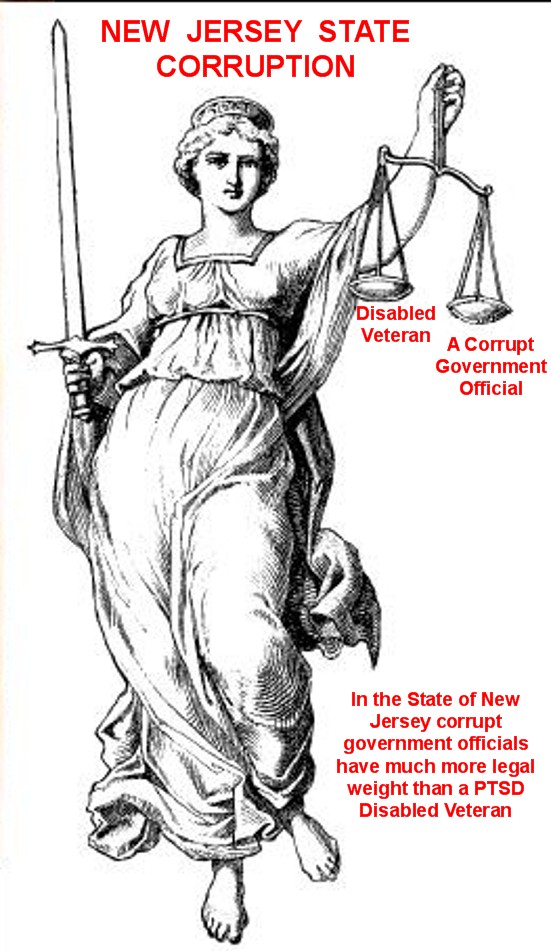 PLEASE PRESS THE SCALE OF JUSTICE TO LEARN DETAILS