Home
POLL:: Will You Be Voting On Election Day - November 6, 2012
Is The Political-Left Planning To Drop "The Star-Spangled Banner."
Support America's PTSD Vets
Disabled Vet Battles Corrupt Law Firm: Evidence Firms Contact, Invoices, Supreme Count Documents
Dear Vietnam Veteran, Love America
webmaster Jack Cunningham
AMERICANS WORKING TOGETHER
American Patriots are watching what happens...
** Honorably discharged vet mocked in Supreme Court documents for having PTSD **
Is it time for a realistic, pro-American Military television series
McDonald's Employees Assault Disabled Vet Allegedly
** the little guy can win **
War experiences of a combat veteran
America's Most Decorated Soldier
~ ** Pearl Harbor USS ARIZONA Memorial Needs Your Support
Protecting their own reputation
~~ ** MEMORIAL DAY WEEKEND IN WASHINGTON DC ** ~~
A Young Marine's Dream Job - Training Afghans As Bullets Fly
If you served on an U.S. Navy ship...
Come be part of American history
Is It Possible To Fight The Status Quo of Government Corruption
Troubled Homecoming for America's Military Veterans
Most Vietnam Vets were borderline criminals or poor
Rate George Bush's presidency on a 1 to 5 scale.
Marines take care of Marines. As you may know, Marines are like that.
NEWSPAPER ARTICLE ON WEBMASTER AND VIETNAM VET JACK CUNNINGHAM AND HIS U.S. MARINE BUDDY
** HEAR The Dear Vietnam Veteran Letter, Love America **
IRAQ Earns The Olympics
For all PTSD disabled Veterans, their families, their friends and their supporters ...IMPORTANT...
Finding ways to help war vets experiencing traumatic stress
Democrats are calling for nationalization of the oil industry. Should FARMLAND be next?
How To Repay Our Soldiers
Congressman had accused United States Marines of killing 'in cold blood'
Hillary Clinton Supporters Unite Against Barack Hussein Obama
** Eat Crow, Iraq War Skeptics **
** What We Owe Iraq War (and Warriors) **
** Post-traumatic stress soars in U.S. troops: IS THIS HOW THEY WILL BE TREATED **
** Post-traumatic stress soars in U.S. troops **
Read the Experiences of a US Marine Living and Serving (24/7) in a Peasant Village
It was built out of respect for all those serving in Vietnam.
Troops in Vietnam: Reached a peak of 543,000 in the last year (1968) of the Johnson Administration
American soldiers in Vietnam were falsely accused of being a barbarian horde, rapists, murderer
EUROPE - THY NAME IS COWARDICE (Commentary by Mathias Dapfner CEO, Axel Springer, AG)
* HONORABLE VETERAN MOCKED IN COURT FOR HAVING PTSD *
MISTAKES OF THE VIETNAM WAR'S ANTI-WAR MOVEMENT. Please press here for details.
Combat Vets Mocked And Harassed By Military Superiors For Having PTSD
** MEMORIAL DAY 2008 **
On March 11, 2008, my wife and I went to the F.B.I. office in Newark, New Jersey.
A QUICK PULLOUT FROM IRAQ IS NOT THE ANSWER
OPEN LETTER TO VIETNAM VETERANS: Dear Hero / Dear Vietnam Veteran
** LAWYERS GONE WILD AGAINST DISABLED VETERANS **
2008 will mark start of annual Vietnam Veterans Day
ONCE A MARINE ALWAYS A MARINE
Disabled Vet's Identity Stolen From Lost VA Records. Garnished Disability Pay... You, a family me
What the hell is going on here?
Petition making President Bush & Dick Cheney subject to arrest for crimes against the Constitution
WHICH PRESIDENTIAL CANDIDATE REFUSES TO SALUTE THE AMERICAN FLAG OR SAY THE PLEDGE
Senate VA Committee To Examine Disability Benefits Commission Recommendations - Boost Vets Benefits
We shouldn't really be too surprised that this could happen.
Not everyone in Hollywood pushes a negative image of Americans around the world.
Being ordered to NOT wear your uniform for "fear" of being targeted by War Protesters.
It is guys like THIS that make this country great...
American Vet Took On 100 Taliban To Save Unit
~An Ode to America~ from a Romanian Newspaper, Written Two Weeks After 9-11
One of the COOLEST Groups of American Patriots
BIPARTISAN COMPACT ON IRAQ DEBATE
Two-time Academy Award-winning American Film Actor Shows His True Colors
Gathering Of Eagles (GOE)
MEMORANDUM TO ALL VIETNAM VETERANS
GREAT MEMORIAL VIDEO TO WORLD WAR I VETERANS
WHY THEY FIGHT: As The Homefront Sours On War, Marines Pull Together
DID YOU KNOW THIS PATRIOTIC EVENT TOOK PLACE...?
Which set of pictures fits your beliefs in America?
OFFICIAL WEBSITE FOR GATHERING OF EAGLES
Marine Battles Corrupt Law Firm: Evidence Firms Own Contact, Invoices, Supreme Count Certifications
~ ** Pearl Harbor USS ARIZONA Memorial Needs Your Support
TO KEEP A VILLAGE FREE
Attention Veterans or Surviving Family Members
It is being called a "Gathering of Eagles."
Webmaster and American Veteran Jack Cunningham Asks For Your Support
VETERAN MEMORIALS IN SONG
AN UNKNOWN PART OF THE VIETNAM WAR
Aircraft Carrier Intrepid bound for overhaul. While in servive, the Intrepid lost 270 crew members.
AMERICANS VETERANS
POW/MIA Tribute Motorcycle Raffle
MILITARY FAMILY
In the darkest of moments, one man inspired a team, a country, yes, even the world.
~ PATRIOTISM WHEN PATRIOTISM WASN'T COOL...
~ VIETNAM VETERAN MEMORIAL ~ DEDICATED MEMORAL DAY 1968 ~

October 2006 - Volume 7- Issue 10

In This Issue


MFN Mission Critical Info
Military Friendly Deals
Forum Focus
Business Spotlight
Linking Project
Community Connections
News You Can Use



Announcement -Kansas Spotlight

Businesses Welcoming Big Red One in Fort Riley Kansas!

Barbara Torrey Real Estate Co., Inc. 785-456-6777

Carpet One at Manhattan-785-776-6742

Allstar Services Inc. 785-565-8735

Col. Dave Fiser (Ret)- AFLAC Kansas Region 785-537-9123

Kansas Gas 1-800-794-4780

Big Lakes Developmental Center 785-776-9201

Dick Walsh Realtor (785) 776-8506x225

The Vista Drive In Restaurant 785-537-0100

Jumpin' Joe's Family Fun Center 785-825-2906

Linda Shostak, Realtor 785-770-0254

Little Apple Toyota 785-539-2161

Crum's Beauty College 785-776-4794

Victory Inn Bed and Breakfast 785-456-1393

Manhattan Regional Airport 785-587-4560

Etherington & Company Realtors 785-263-1216

Hey Baby 785-539-7000

Great Milage Rides, Inc 785-539-1122

Pizza Hut 785-537-8210

Great Clips for Hair 785-537-8282

AAA Allied Group 785-776-3131

Downtown Dental Group 785-776-0097

Manhattan Arts Center 785-537-4420

Nichols Chiropractic, PA 785-537-2211

First National Bank of Wamego785456221

Super 8 Motel 785-263-4545

Westlink Communications 785-365-5004

Cox Communications Kansas 866-719-9617

Kansas Kollection 785-537-6125

McPeak & Pugh Real Estate785-456-1899

Baskin Robbins - Seth Child Commons 785-537-3136

Tall Grass Lodge(800) 241-9122

© 2006 The Military Family Network


The Military Family Network
100 Bridge Street
Suite D 2nd Floor
Hampton Virginia 23669

Email: connections@emilitary.org
Web: http://www.emilitary.org/

Phone: 866-205-2850
Fax: 757-722-9689

We welcome and appreciate forwarding of our newsletters in their entirety or in part with proper attribution.

News You Can Use

Army Ready to Support Families of Extended Soldiers
...read more.

Sgt. Sara Wood, USA, American Forces Press Service 2006-10-02
DoD's America Supports You Program Honored for Assisting Military Families
...read more.

Samantha L. Quigley, American Forces Press Service 2006-09-29
1st Armd. Div. leader talks deployment extension with families
...read more.

Spc. Tanya C. Polk, 1st Armored Division Public Affairs, Army News Service 2006-09-29
Fake calls target Soldiers' families
...read more.

Don Kramer, Fort Lewis Northwest Guardian, Army News Service 2006-09-27
Operation Arctic Linebacker tackles hardships for Alaska military families
...read more.

Child, youth specialists volunteer to help 172nd SBCT families
...read more.

Spc. Vincent Fusco, 20th Public Affairs Detachment, Army News Service 2006-09-26

Manage Your Subscription


Subscribe to this e-zine and learn more about MFN's Mission to Make the World a Home for Military Families.


MFN Mission Critical Information




Order Your copy of Your Military Family Network Today!

Your Military Family Network is a friendly, complete, "need-to-know overview" to all the resources available to you and your family to "Be All Your Can Be" --in your military and community life.

The Military Family Network (MFN) is "America's First Business Network for Military Families," and an official Team Member of the Department of Defense's America Supports You Program. MFN's is an official certifying organization for the Presidential Volunteer Service Award Program managed by the Points of Light Foundation. The Network's team has been awarded The Department of Defense's Seven Seals Award for its support of the Guard and Reserve, the Very Important Patriot Award from the National Military Family Association, the Civilian Service Award from the Department of the Army, and many other commendations for the bredth of support they provide to the military community.

CHAPTERS COVER- Military Family Money * Relocation * Fitness
Health * Family Support * Travel and Entertainment * Employment * Business Resource * Government Resources * Legal Matters * Veterans * Losing a Loved One

FIRST TIME IN PRINT- compilation of Military Family and Veteran Resources available in each state

---

Community Connection Alert

If you have not joined The Military Family Network Community Connection Program - now is the time. The Military Family Network has helped non-profilts connect with over 1.5 million dollars in the last year. Get connected! Build awareness! Contribute to the fastest growing network of businesses, organizations and communities serving the Military! Visit www.emilitary.org/cchome.html to sign up today. Organizations signing up before October 17th may be selected to be profiled in the Network's Book coming out in the Spring 2007.

MFN Military Deals- Calling Card Savings from Pingo!

Over 100,000.00 worth of calling cards being given away at the AUSA National Conference- SEE What all the excitement is about!

Pingo is a pre-paid calling card service that offers military personnel and their families fantastic rates on calls to over 100 countries around the world. When our men and women in uniform are called away from their loved ones, Pingo makes keeping in touch easy, convenient and affordable.

Sign up on-line at www.pingo.com


PIN-less dialing with PINpass™
Auto-Recharge option for extra convenience
Refer-a-friend bonus of $5 in free calls
Mobile users save 90% or more on international calls with Pingo
All major credit cards accepted

Sign up today and get $5 in free calling!

About Pingo: Pingo is a service of iBasis, one of the largest carriers of international calls in the world. Established in 1996, iBasis provides international calling services for leading phone companies worldwide, including AT&T and Verizon, and carries close to 30 million minutes of international phone traffic over its global network every day.

Forum Focus- Military Footsteps

Navy Mom continues writing from her experience as a proud military family member...in Military Footsteps..

Last entries- Click on the Footsteps link!
"Offending Muslims"
Post Tubal Ligation Syndrome
The Mascara Caper
5 Years Later...
Maj. Gen. McCoy responds to Washington Post
The Computer Swallowed Grandma
UK Terror Threat
DNA Shoah Project
"Some Soldier's Mom"
The Qur'an

Business Spotlight- Life Skills Education

Life Skills Education is an educational publisher of self-help training booklets for military families, educators, and family support program managers. They have been serving training programs in education, business, and government for more than 25 years.

Their website catalogue lists over 200 relevant titles, including "When Service Brings Separation", "Together Again: Planning for a Happy Reunion", "Making More of Your Military Pay", "Military to Civilian: Your Resume and Job Hunt", all found in the Military Life section and more titles like "Relocating", "Volunteer!", "Your Credit Report", all found in the Personal Improvement section.

Subjects include:

Call Life Skills Education today and experience the quality service that hundreds of government leaders, One Stop Employment Centers and family program managers depend on. We are proud to continue serving the military community as a veteran-owned small business and a registered vendor for more than 25 years to state and Federal government programs.

The company is a sole source manufacturer and distributor and guarantees all quotes as the lowest price available. Bulk discounts as low as .50 each make the booklets very cost-effective. Call for a free quote, samples, or a catalogue. 1-800-783-6743.

Reference The Military Family Network when placing your order and receive FREE shipping up to $100! Code CC0621.

Linking Project- Volunteers Needed
Volunteer your time helping MFN create the largest military support network available today! Sign up now at www.emilitary.org/cchome.html and learn more about how you and your organization can earn recognition from the Presidential Volunteer Service Award Program!
Community Connections Update- Commissary Portal to help you save!

MFN announces the launch of Commissary Sale Portal! A Partnership working to help you SAVE!

The Military Family Network announces FREE Commissary
Sale Portal www.eMilitary.org/deca.html

*Including- CASE LOT SALES ALL OVER THE WORLD* ONE CLICK * FREE * SEARCHABLE

Make a Difference Day with The Military Family Network!

Share your community treasures with miltiary families!

Get as many people together as possible...each one of you spend time finding as many resources as possible available in your community for military families. They could be church resources, city resources, state resources, programs local schools run for military kids, military scholarships...anything our there for our miltiary!

Send an email with the following information :

Program Name
Address
Phone number
Website
Contact Name
Email
Descriptions

We will help promote them.! Help military families find out about what is out there supporting them!

SEND THe information to :CONNECTIONS@EMILITARY.ORG

Celebrating extraordinary deeds performed by ordinary people on America's largest day of doing good. The next Make A Difference Day is Saturday, Oct. 28, 2006.

Make A Difference Day is the most encompassing national day of helping others -- a celebration of neighbors helping neighbors. Everyone can participate.

Created by USA WEEKEND Magazine, Make A Difference Day is an annual event that takes place on the fourth Saturday of every October. The next event is Saturday, October 28, 2006.


Millions have participated. In 2005, 3 million people cared enough about their communities to volunteer on that day, accomplishing thousands of projects in hundreds of towns.

After participating Oct. 28, please send in an entry form so you will be counted among the millions of volunteers and be considered for an award!

--
POWMIA Angel
"AWARENESS"
IF YOU WON'T STAND BEHIND OUR TROOPS, PLEASE, FEEL FREE TO STAND IN FRONT OF THEM!
Only two defining forces have ever offered to die for you,
Jesus Christ and the American G. I.
One died for your soul, the other for your freedom.
PASS THIS ON! MANY SEEM TO FORGET BOTH OF THEM!

In 2006, Barack Hussein Obama was campaigning for his first cousin in Africa, who is a militant Muslim. His own brother is also a militant Muslim.
Barack Obama is not just a closet racist, who supported a racist anti-white, anti-American church for twenty plus years.
(Pictures and videos don't lie. Do the research on the internet.)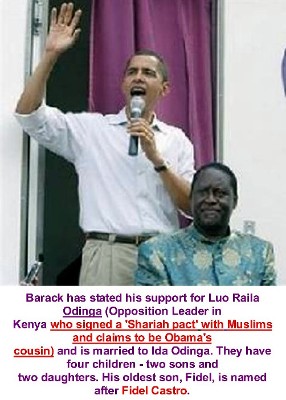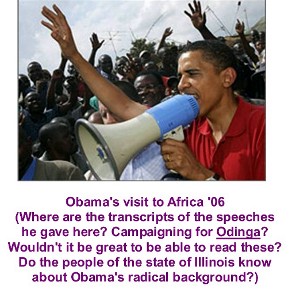 PLEASE PRESS PICTURE
"I'm looking forward to the day that the federal government makes it a crime to harass the PTSD disabled; on the same criminal level as Sexual Harassment and the harassment of any physical disability.

The 300,000 'new' PTSD veterans deserve at least this much..."

Webmaster Jack Cunningham, Proud American, Proud Vietnam Veteran, Disabled PTSD Vet

WHAT DO YOU THINK?
The below picture is worth 10,000 words...! GOD BLESS OUR MILITARY. Please press the link below the picture to see a larger copy and the story behind it.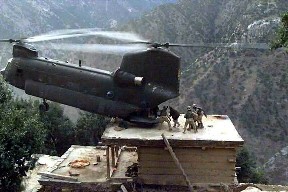 Then learn below, this Marine's new battle with the State of New Jersey.
The corrupt law firm Maynard & Truland was the defendant in the case,

and I was the Plaintiff in the attorney ethics complaint.

Instead of the State giving me "reasonable disability accommodations" for my war-service-related PTSD, the State allowed Maynard & Truland's arrogant lawyers to mock my disability in sworn,

State Supreme Court documents.
F.B.I. To Investigate Disabled PTSD Vet's (Seven Years) Of Corruption And Civil Rights Violation Charges

Against State Of New Jersey
She is Jeanne "Linda" Michel, a Navy medic.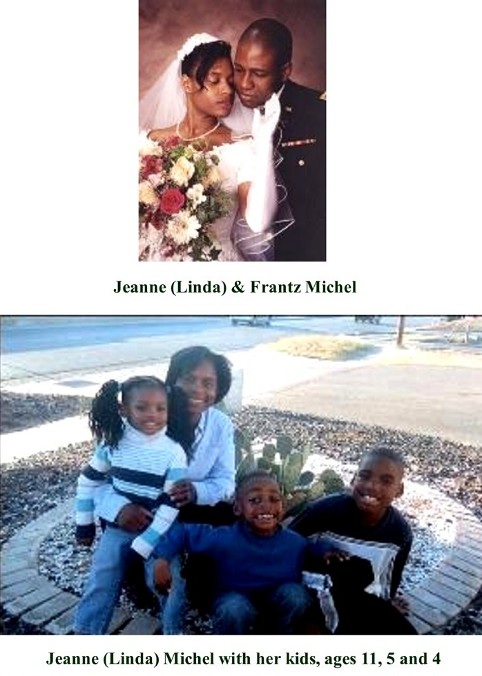 "Gathering of Eagles" is an act of love by thousands of veterans who choose to honor the sacrifice of the fallen by guarding the memorials from those who would desecrate them on March 17th in a "peaceful" anti-war rally in Washington D.C.

It is also a call to action for every American who chooses to stand and say "No more!" to those who would spit on our veterans and ridicule their service to our nation.

We invite you to join us March 17th, as we stand together as one to ensure that the sacrifices of our fallen and the memorials that remember them are not tarnished by the ungrateful.

Please Press The Below Logo To Visit The Official Website For "Gathering of Eagles."

....................

ON TWO DIFFERENT OCCASIONS, ANTI-WAR PROTESTORS ATTACKED VIETNAM VETERANS MEMORIAL

They have tried to disgrace the names of Vietnam War Dead before...

http://www.capveterans.com/national_veterans_memorials_protection/

.............

Disabled Vietnam Veteran Vs. State of New Jersey

http://www.americans-working-together.com/jack_cunningham/id101.html
Press The Picture For A Larger Copy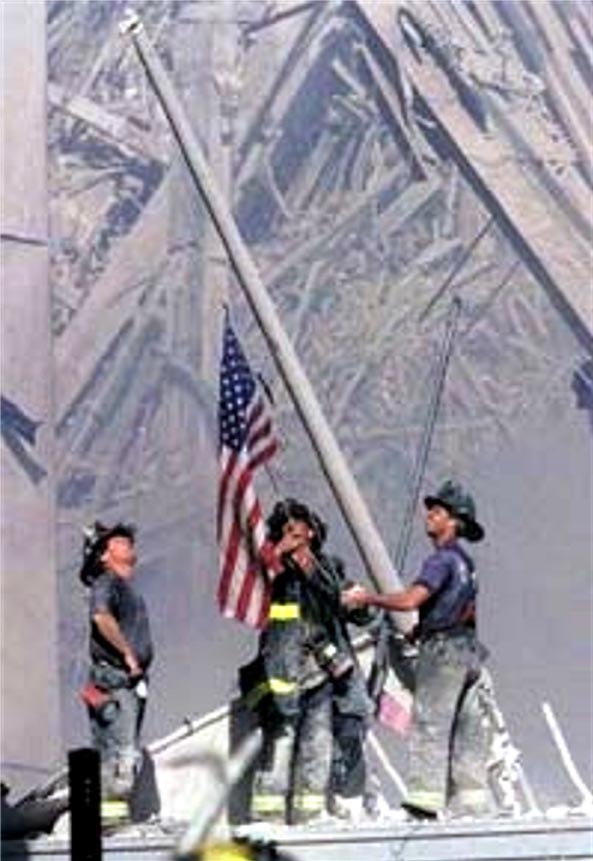 TO KEEP A VILLAGE FREE
ACTION ALERT: HONORABLE VETERAN GOING AGAINST A CORRUPT POLITICAL MACHINE. Please press the next link for details.