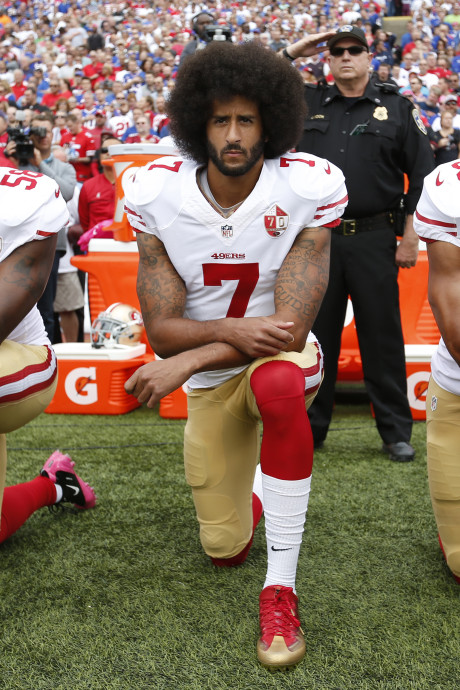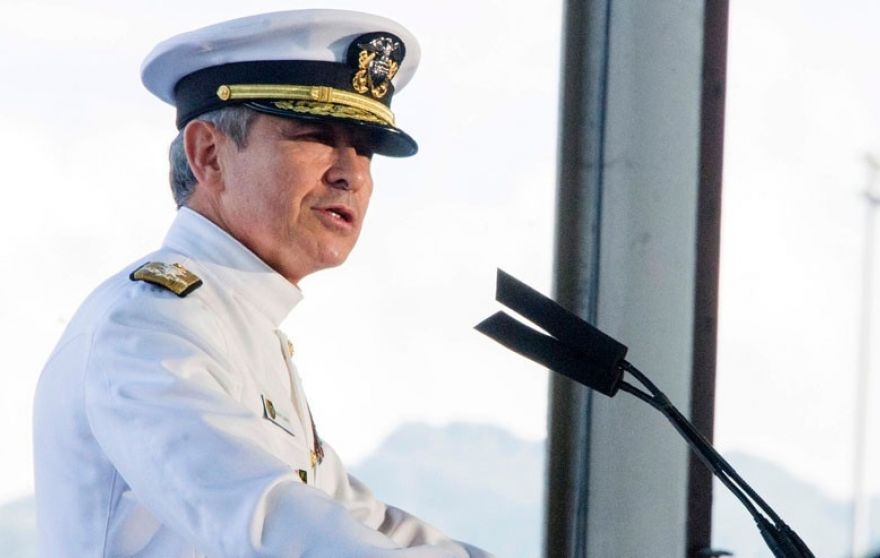 US admiral calls out Colin Kaepernick for Anthem protest
Decorated U.S. Navy Adm. Harry Harris called out quarterback Colin Kaepernick for taking a knee for the national anthem saying that no person who died during the attack on Pearl Harbor never failed to stand up.
"You can bet that the men and women we honor today – and those who died that fateful mourning 75 years ago – never took a knee and never failed to stand whenever they heard our national anthem being played," Harris said, speaking Wednesday at a cermeony marking the 75th anniversary of the Japanese attack.
Harris' remarks generated a lengthy standing ovation from the thousands gathered on a pier across the harbor from where the USS Arizona sank during the 1941 attack.
"Today we have an opportunity to reflect on what it means to be a patriot, to reflect on what it means to be a nation tested by war," he added, "and to reflect on both of the costs and blessings of liberty."
Harris later said: "Hearing the words, 'The land of the free and home of the brave' means something special for every American, every day. But today, on Dec. 7, it takes on extraordinary significance."
Reached for additional comment later, Pacific Command spokesman Robert Shuford said Harris' remarks "speak for themselves."
In recent months, San Francisco 49ers quarterback Kaepernick and other NFL athletes have knelt through the national anthem to protest police brutality and the treatment of minorities. Their actions have drawn much criticism and acclaim alike.
In a since-deleted tweet, the Department of Defense promoted Harris' remarks, quoting him and attaching a video on the event.
Paul Hilliard, incoming chairman of the board of the National World War II Museum in New Orleans said the anniversary on Wednesday was a tribute to "what freedom does when it is faced with fascism."
"I suspect the Americans of today would do the same thing," said Hilliard, a Marine veteran and one of several dignitaries and officials who presented wreaths for the fallen at a memorial over the sunken hull of USS Arizona. "America went abroad to gain freedom for millions of other people. We are an exceptional nation."
The Associated Press contributed to this report.