I say 'finally', because although vandalism on our veterans memorials happen much too often, we hardly ever hear about the arses being caught. Instead of American media outlets giving daily updates about the disgraceful lives of celebrities, lets hear the news updates of this vandal going through our justice system.
Justice must start coming to these haters of our military and vets. John "Jack" Cunningham Very Proud Vietnam Veteran http://capveterans.com
Man arrested for damaging over 150 crosses in Memorial Day display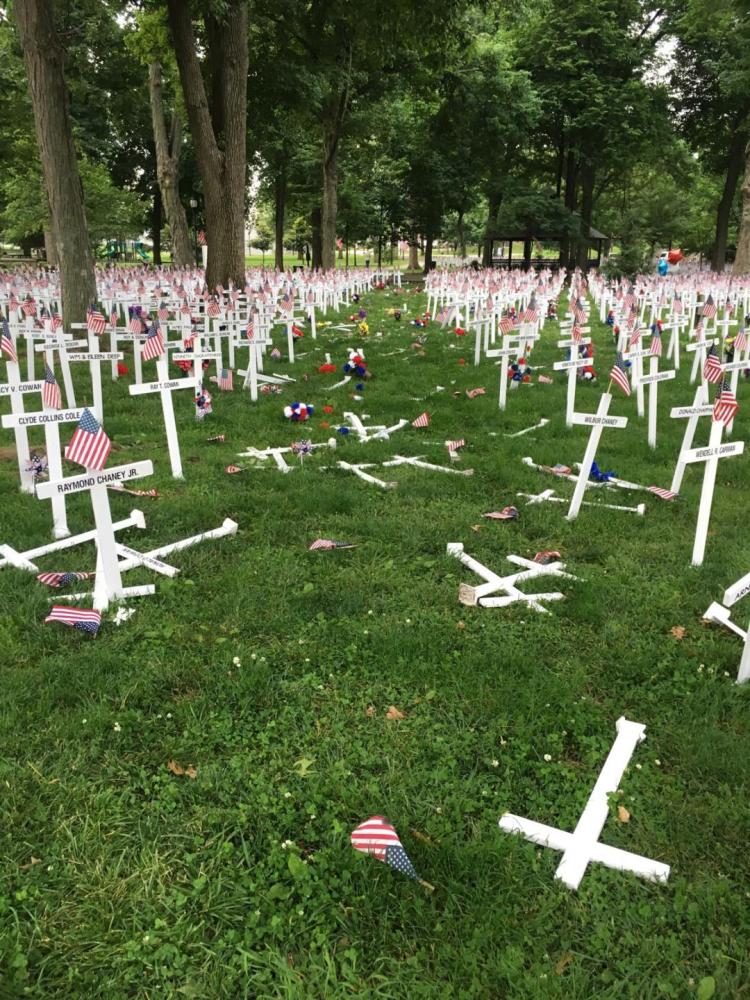 On Sunday, Abbey Nickel reported at The Gleaner that 27-year-old Anthony Burrus was arrested for allegedly damaging over 150 crosses in a Memorial Day display in Henderson, Kentucky. According to the report, about 160 crosses were knocked down and another 20 were destroyed.