The Department of Veterans Affairs indicates that roughly 22 veterans commit suicide daily, Tellerino said, but that's just based on veterans who have registered for benefits. He said the real number is somewhere between 28 and 32 a day.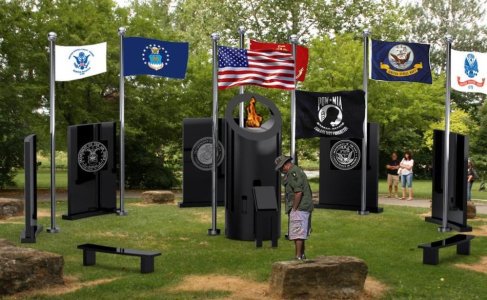 First-of-its-kind memorial to honor veterans lost to PTSD
By

Deirdre Reilly Published July 28, 2016
A unique memorial is planned to commemorate military veterans who have lost their battle with post-traumatic stress disorder (PTSD) to suicide. The Forgotten Warrior Memorial Wall, to be erected in Channahon State Park, outside Chicago, will also serve as a national reminder of all those who suffer the invisible but potentially devastating mental and emotional wounds of war.