Save The Rights & Benefits Of OUR Military And Veterans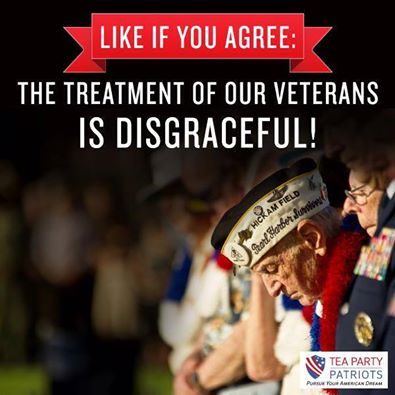 Senator's report claims more than 1,000 vets may have died due to VA 'mismanagement'
A new report released Tuesday by Sen. Tom Coburn, R-Okla., claims more than a thousand veterans may have died between 2001 and 2011 as the result of misconduct and a "culture of mismanagement" at the Department of Veterans Affairs.
The report rattled off a litany of allegations against the embattled agency, claiming whistleblowers are subjected to retaliation and VA doctors see far fewer patients than the average primary care physician.
"As is typical with any bureaucracy, the excuse for not being able to meet goals is a lack of resources," Coburn, a physician himself, wrote in the introduction to the report. "But this is not the case at the VA where spending has increased rapidly in recent years."
The report cites investigations by the VA inspector general and the Government Accountability Office, as well as media reports.
Coburn's claim that more than 1,000 veterans may have died in the decade since 2001 as the result of hospital mismanagement and neglect is based on a story from the Center for Investigative Reporting this past April. The center found that the VA had paid out more than $200 million to settle wrongful death claims by nearly 1,000 families.